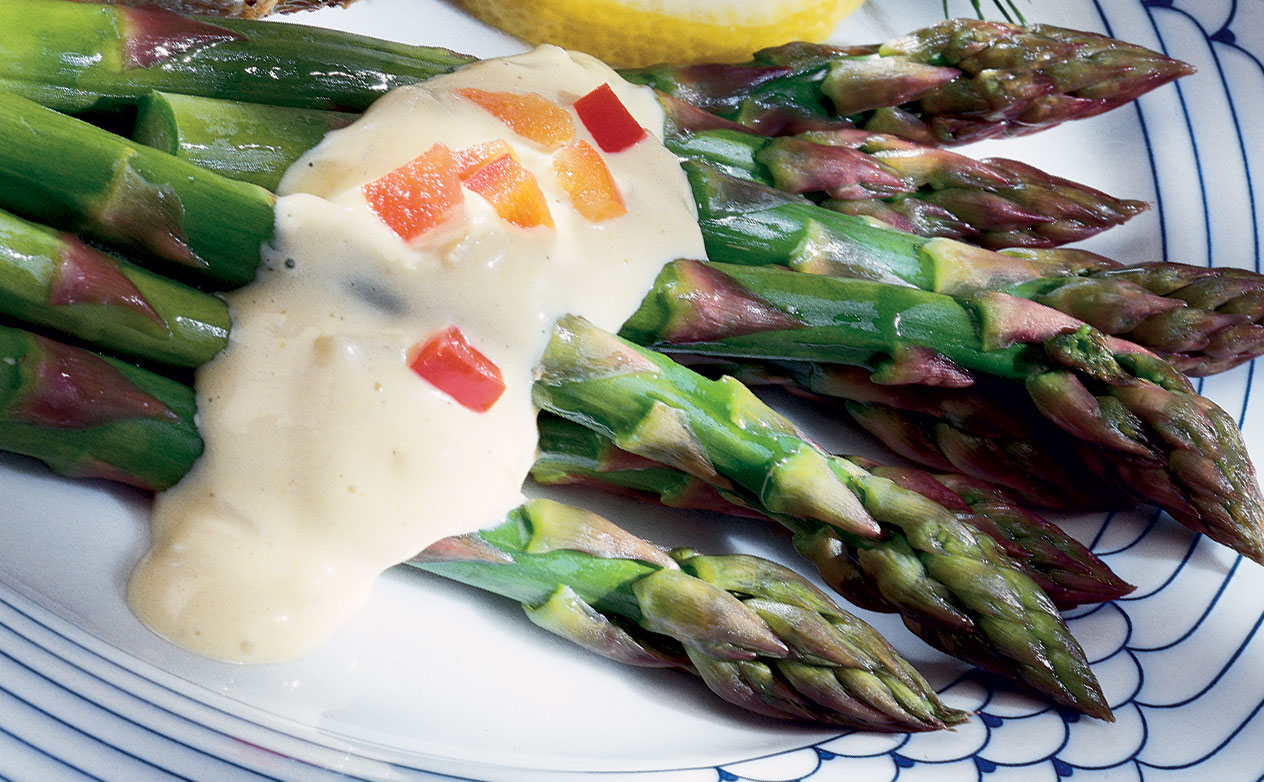 Dress up simple steamed asparagus with this zesty mustard sauce.
3-4 Servings
4 minutes
Print
Ingredients:
½ cup mayonnaise
2 tablespoons finely chopped onion
1 tablespoon dry white wine
2 teaspoons prepared mustard
½ teaspoon soy sauce
⅛ teaspoon ginger
⅛ teaspoon white pepper
1 lb. fresh asparagus spears
¼ cup water
Method:
Mustard Sauce: In a small bowl, combine mayonnaise, onion, wine, mustard, soy sauce, ginger and pepper; blend well and set aside.
Break off woody asparagus where stems snap easily.
Arrange asparagus spears in an 8-inch square baking dish; add water.
Cover with vented plastic wrap.
Place dish on glass tray.
Microwave at high (10) for 4 to 5 minutes or until crisp-tender; drain.
Serve with Mustard Sauce.
Cooking Settings:
Advantium:
Settings:
Time:
Tray Type:
120 Over the Range
M=10
4 minutes
Glass Tray for microwave only
120 Wall Oven
M=10
4 minutes
Glass Tray for microwave only
240 Over the Range
U=0 M=10 L=0
4 minutes
White Ceramic Tray
240 Wall Oven
U=0 M=10 L=0
4 minutes
White Ceramic Tray
240 Wall Oven with Convection
M=10 C=0
4 minutes
Glass Tray for microwave only