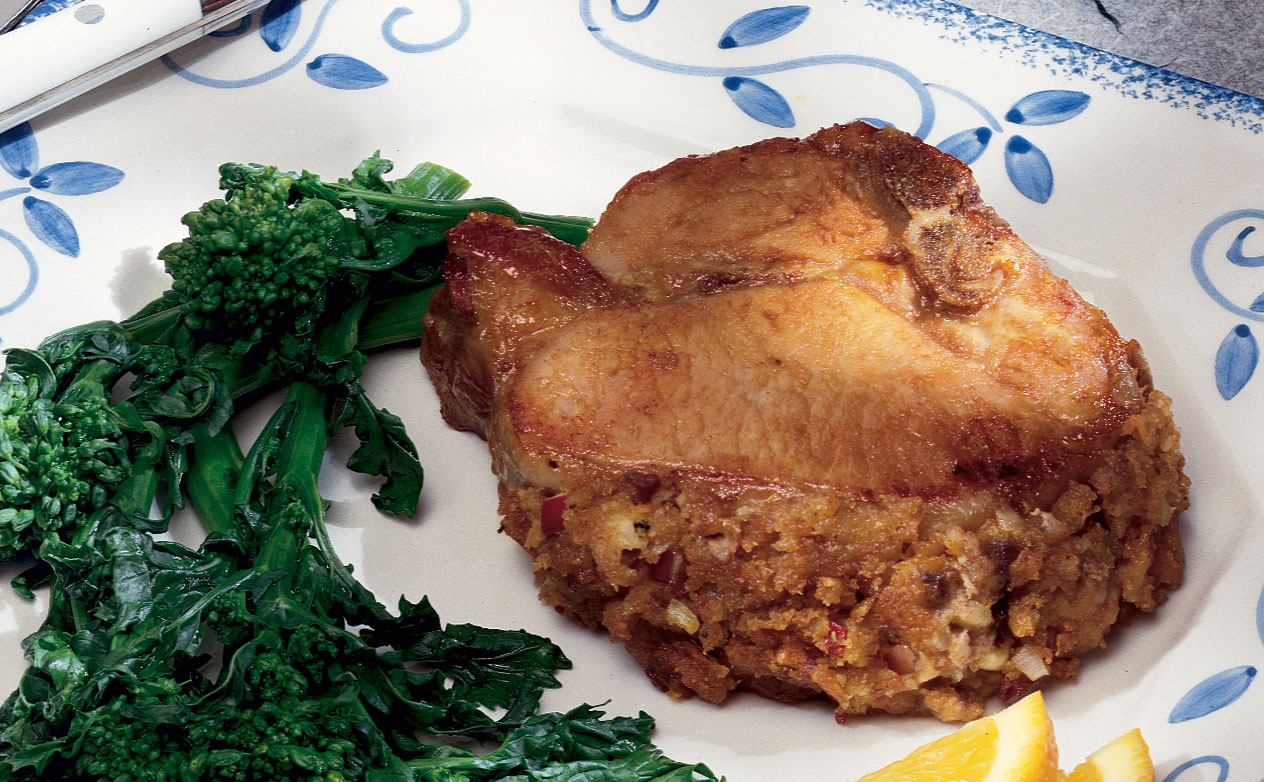 4 Servings
9-39 minutes
Print
Ingredients:
½ cup apple jelly
2 tablespoons orange juice
¾ cup herb-seasoned stuffing mix
⅓ cup finely chopped, unpeeled apple
¼ cup finely chopped onion
2 tablespoons raisins, coarsely chopped
¼ cup orange juice
1 tablespoon butter, melted
1 tablespoon grated orange rind
½ teaspoon salt
¼ teaspoon cinnamon
4 center-cut pork chops, cut 1-inch thick
Method:
In small saucepan, combine jelly and 2 tablespoons orange juice.
Cook over low heat until jelly is melted; stir until smooth.
Set aside.
In mixing bowl, combine stuffing mix, apple, onion, raisins, ¼ cup orange juice, butter, orange rind, salt and cinnamon; mix well.
Cut a pocket in each pork chop.
Spoon one fourth of mixture into each pork chop pocket.
Secure opening with wooden picks, if necessary.
Cook according to your Advantium model's cooking settings.
Cooking Settings:
Advantium:
Settings:
Time:
Tray Type:
120 Over the Range
U=Hi L=Hi
39 minutes
Metal Tray
120 Wall Oven
U=Med Lo L=Lo
26 minutes
Metal Tray
240 Over the Range
U=10 M=4 L=10
9 minutes
Metal Tray
240 Wall Oven
U=10 M=4 L=10
9 minutes
Metal Tray
240 Wall Oven with Convection
U=10 M=3 L=10 C=10
20 minutes
Metal Tray