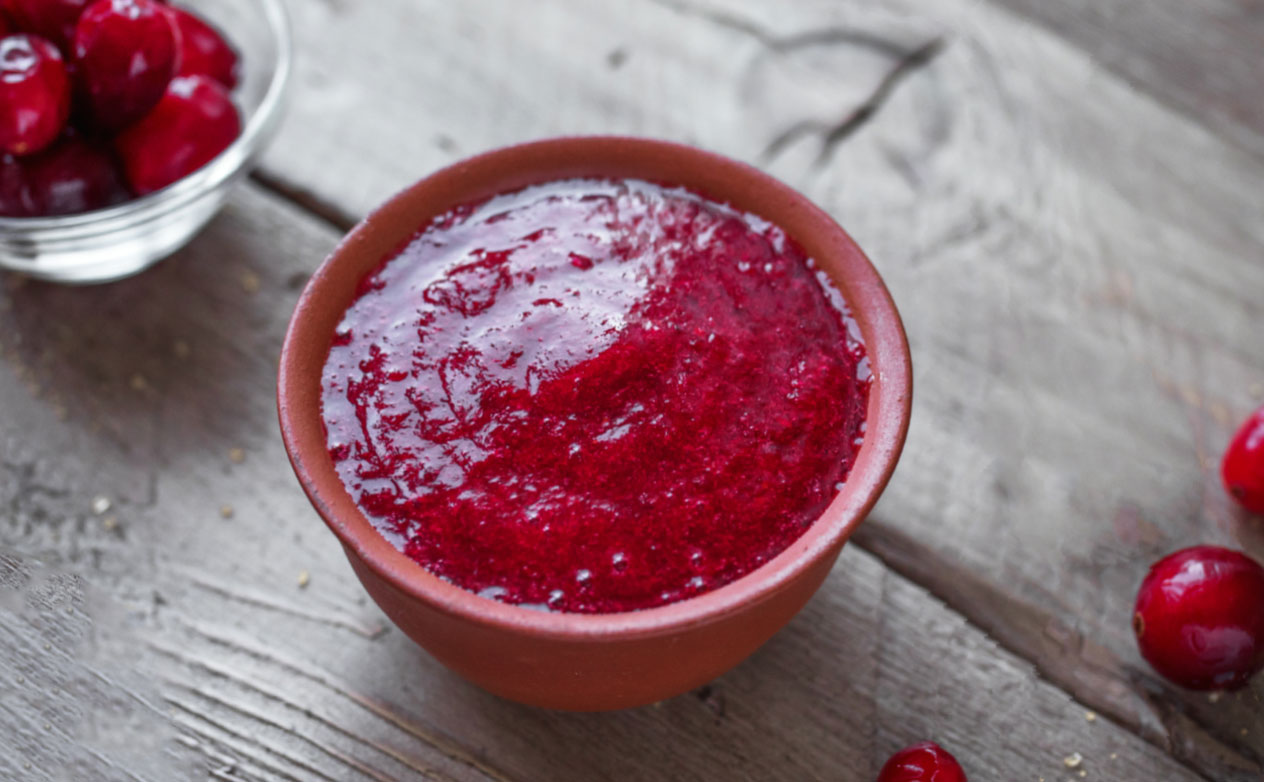 Skip the canned stuff and try this fresh (and easy) cranberry sauce for your Thanksgiving dinner. You'll be amazed at how flavorful it is. Our cranberry sauce pairs perfectly with turkey and is one leftover you won't mind having in the refrigerator.
12 Servings
25 Minutes
Print
Ingredients:
1 pound cranberries, fresh or frozen
2 cups water
2-3 cinnamon sticks
2 cups sugar
Sea salt
Zest of 1 orange
Method:
Rinse your cranberries, removing any soft or misshapen berries.
In a heavy saucepan, bring the water to a boil. Break the cinnamon sticks in half and add to the water.
Add all the cranberries and bring to a low boil. Cook for 20 minutes stirring occasionally.
Remove the cinnamon sticks and set aside. Allow the cranberry mixture to cool slightly. Pass the berries through a food mill with a fine disc.
Return the sieved mixture and the cinnamon sticks to the saucepan. Add sugar, a pinch of salt and orange zest. Return to a boil and cook for 2 minutes. If the mixture has any foam on top, skim it off with a spoon or ladle. Remove cinnamon pieces and pour mixture into a decorative glass bowl. Allow to cool in the refrigerator for several hours until set.
Chef's Notes:
This recipe makes enough for a small bowl to serve on Thanksgiving, plus several small jars of jelly that make great hostess gifts. The jelly will keep in the refrigerator for several weeks and makes a delicious spread on turkey sandwiches or toast. Equipment note: A food mill purees soft food while it strains fiber, seeds, and skin. It can work more efficiently than a food processor for certain jobs as it avoids the need to force the puree through a strainer. Food mills are perfect for making smooth soups, mashed potatoes, jams and lots of other sauces.
Provided By: Amanda F.