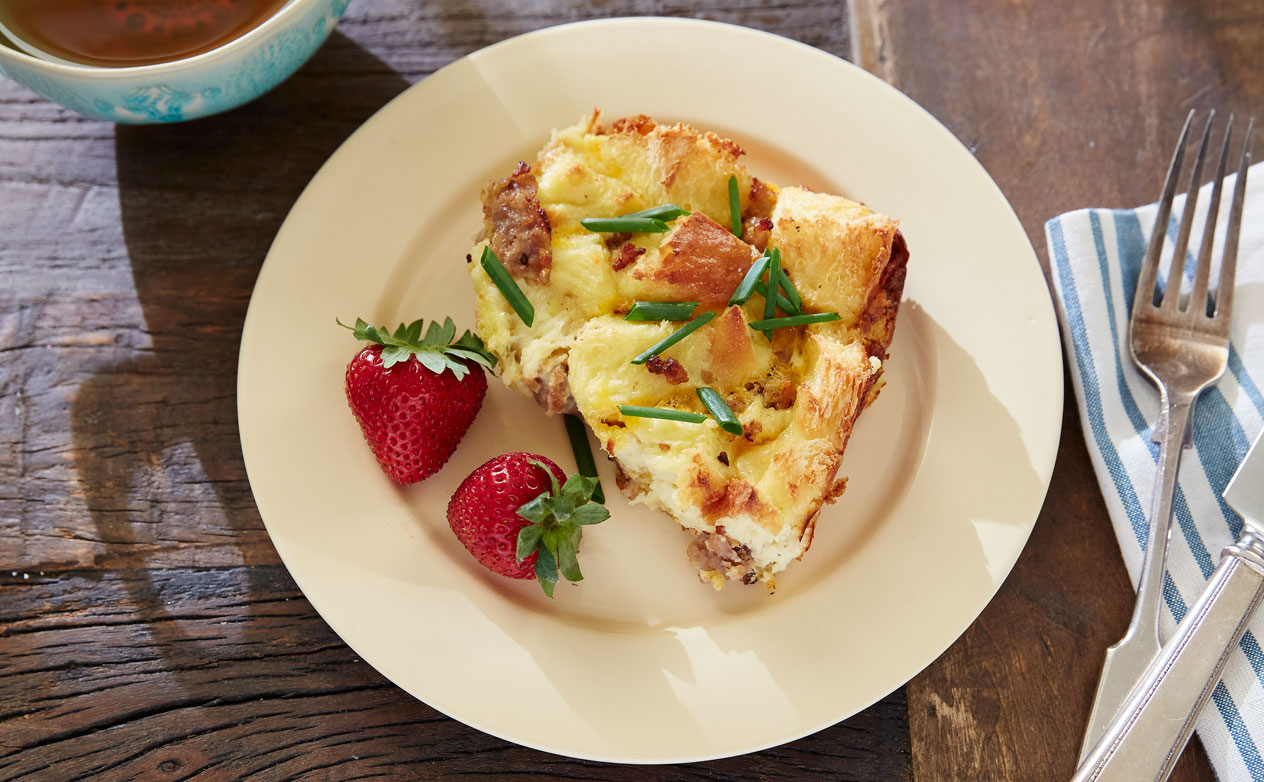 This breakfast challah, smoked cheddar and sausage bread pudding is perfect for a weekend brunch. Simple and easy to make, but a really impressive presentation.
8 Servings
Print
Ingredients:
3 cups milk, preferably whole
8 large eggs
Coarse salt and freshly ground pepper to taste
2 teaspoons dry mustard
1 tablespoon honey
6 cups cubed challah
1 1/2 cups grated smoked or regular cheddar
1 1/2 cups sliced or crumbled cooked sausage
Method:
1. Preheat the oven to 350 degrees F. Grease a 3-quart baking pan, or spray it lightly with nonstick spray.
2. In a medium bowl whisk together the milk, eggs, salt (go easy on the salt as the sausage and cheese are salty), pepper, mustard and honey.
3. Place the bread, cheddar, and sausage in the baking pan, toss to combine, then pour the liquid over, and toss everything so the bread is soaked with the milk mixture.
4. Bake for about 40 minutes until puffed and golden brown. Serve hot, warm, or at room temperature.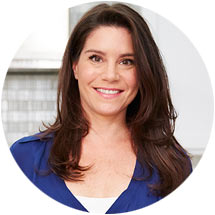 Recipe provided by:
Katie Workman
Get more recipes from Katie at