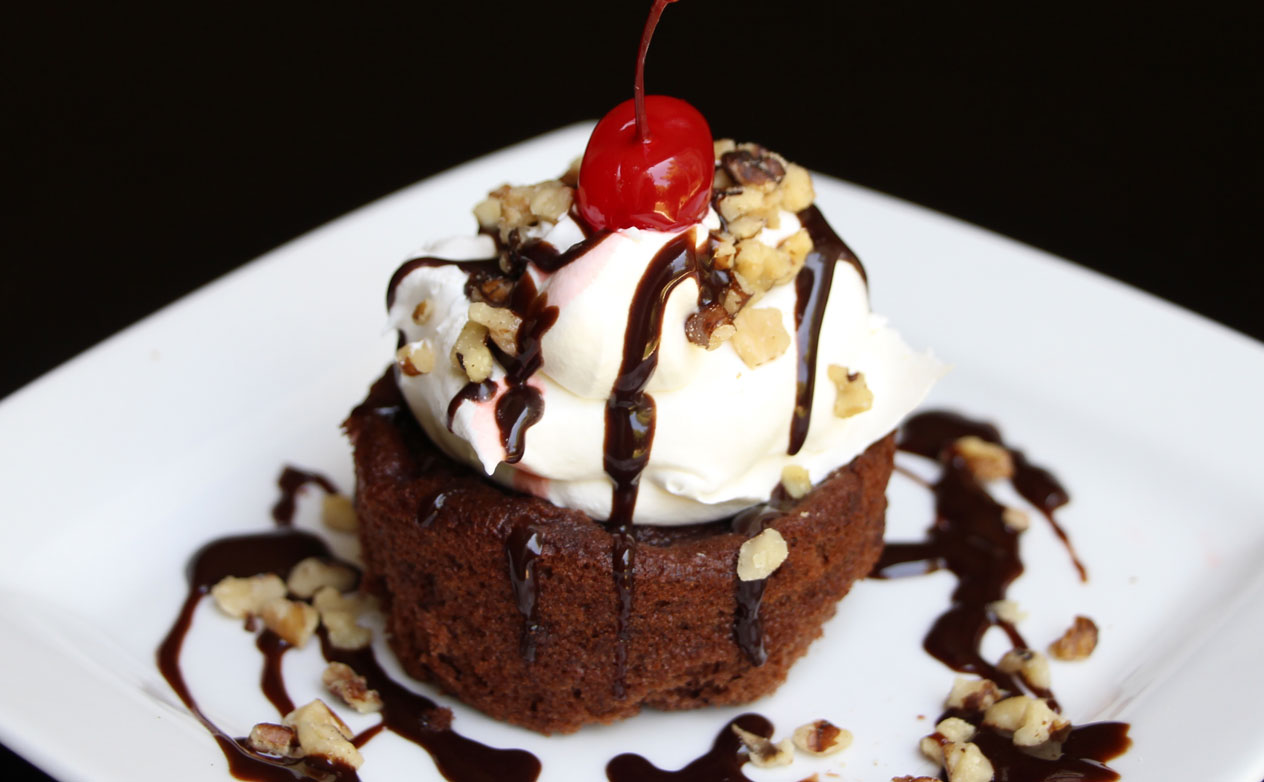 This delicious and easy recipe for mini cakes is sure to win over the family! Provided by Chase, a 13-year-old boy who discovered the joy of cooking and now has his own cooking show on the Internet.
12 Mini Cakes
20 Minutes
Print
Ingredients:
Chocolate cake box mix
2 cups of ripe mashed banana
2 egg yolks
1/2 teaspoon of baking soda
1 small package of banana pudding
1 stick of butter, melted (to substitute for the oil in the cake box recipe)
Method:
Follow directions on the cake box, but use butter instead of oil.
Stir in the bananas and egg yolks until well blended.
Stir in baking soda, and then mix the batter on medium speed for about 1 minute.
Stir in the pudding mix a little bit at a time until well blended.
Use cooking spray to lightly grease the muffin tin.
Scoop the batter in large muffin tin, about 3/4 full.
Set Advantium's Convection oven temperature to 350 degrees.
Bake for about 20 minutes or until a toothpick comes out clean.
Let mini moist cakes cool.
Top with whip cream, chocolate syrup, finely chopped nuts and a maraschino cherry.
Chef's Notes:
When mini cakes are baking, you will see them rise like a cup cake. But when removed from the Advantium, the tops will begin to settle into a slight indentation. The tops will also be moist. This is how you want it to look and feel.