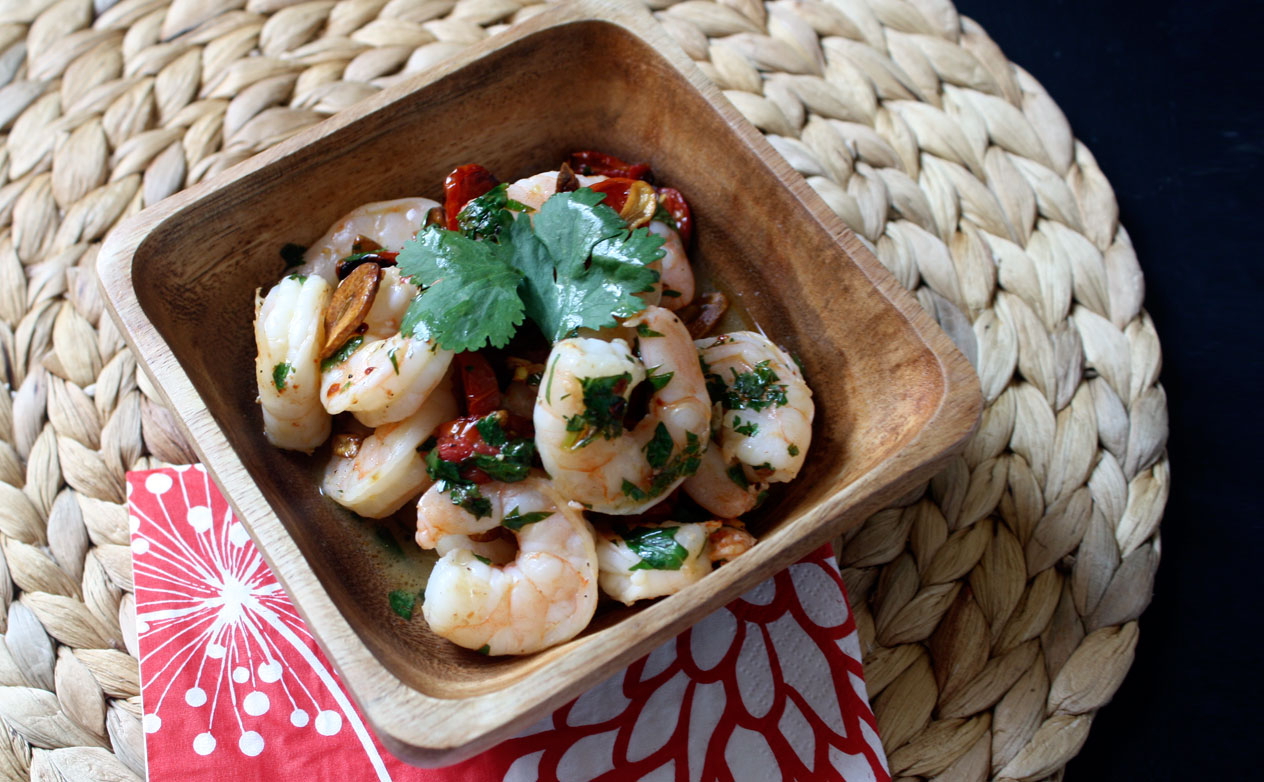 This zesty shrimp dish is perfect for when the weather gets hot. It comes together quickly and tastes amazing. Serve with rice or wrapped in a soft tortilla.
4 Servings
10 Minutes
Print
Ingredients:
1/4 cup vegetable oil
5 cloves garlic, thinly sliced
Salt to taste
1 pound shrimp, peeled and deveined
1/2 teaspoon dried chili flakes
1/2 cup lime juice
1 cup oven-dried grape tomatoes (see note)
1/2 cup cilantro, chopped
Method:
In a small heavy pan, combine two tablespoons of vegetable oil with the garlic over medium low heat. Cook the garlic, stirring gently, until it turns golden brown (about 5 minutes). Season with salt and remove from heat.
In a separate large skillet, heat the remaining oil over medium-high heat. When the oil is hot (after about two minutes), add shrimp and chili flakes. Cook for two minutes, turn the shrimp, and add the lime juice and tomatoes. Cook for another minute or two until the shrimp are uniformly pink and opaque.
Transfer the shrimp to a serving bowl. Pour the pan juices and chopped cilantro over shrimp. Mix well. Top with reserved crispy garlic and oil.
Chef's Notes:
Oven-dried grape tomatoes are an easy addition to lots of dishes. All you need is a pint of tomatoes, oil, salt and pepper. You can also substitute store bought sundried tomatoes.
Provided By: Amanda F.