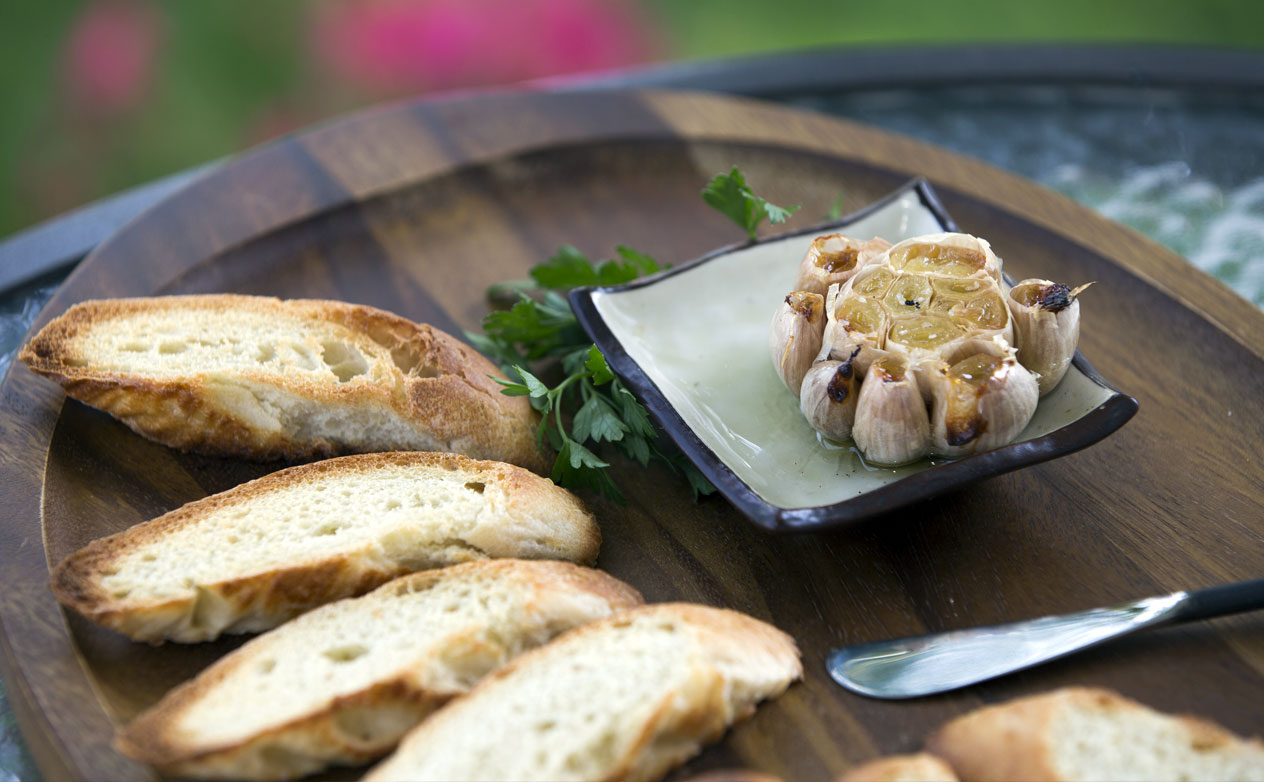 Roasted garlic is an ideal ingredient to jazz up many dishes. Try it in salad dressings, soups, dips, or just spread it on slices of toasted bread. This easy dish takes less than an hour in the oven and will make your whole house smell delicious!
6-8 Servings
45 Minutes
Print
Ingredients:
1 head of garlic
2 teaspoons olive oil
Salt and pepper
Method:
Preheat oven to 400 degrees.
Peel a large percentage of the exterior paper off the garlic head.
Slice the top of the garlic head off to expose the cloves. Place in a small oven-proof dish, like a cast iron pan.
Pour the olive oil in the bottom of the pan and over the garlic head, making sure it gets into the cloves. Sprinkle with salt and pepper to taste.
Cover the pan with tin foil.
Bake for 45 minutes. Roasted garlic is done when one center clove is completely soft when poked with a fork or knife.
Cool before serving.
Chef's Notes:
Roasted garlic can be kept in the refrigerator for two weeks or the freezer for up to three months.
Provided By: Amanda F.