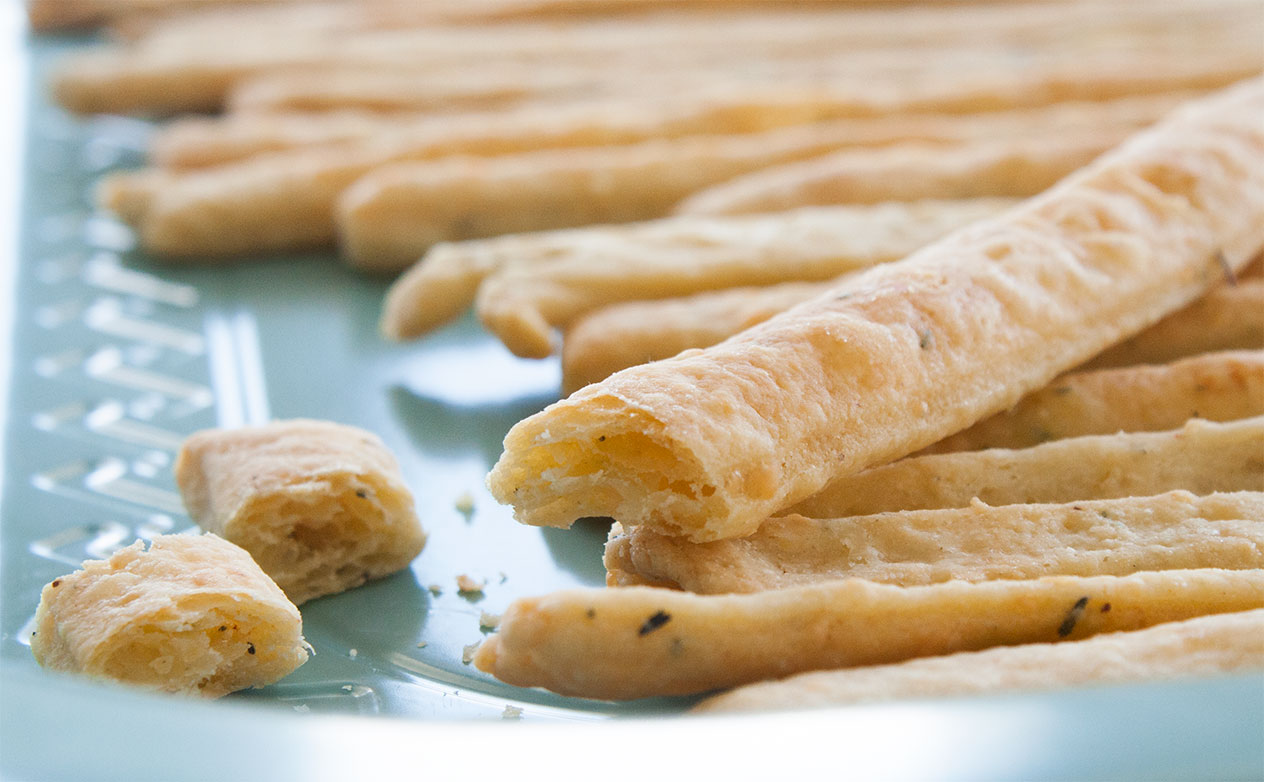 Savory with a little kick of spice, these classic appetizers are welcome at any party.
10-12 Servings
15 Minutes
Print
Ingredients:
2 cups grated extra-sharp cheddar cheese
1/4 cup (1/2 stick) butter, cut into 4 pieces
1 cup flour, plus more for dusting
1/2 teaspoon kosher salt
2 teaspoons dry mustard
1/4 teaspoon cayenne pepper
1/2 teaspoon paprika
1/2 teaspoon dried thyme
4 tablespoons milk or water
Method:
Preheat oven to 400 degrees F.
In a food processor, combine the cheese, butter, flour, salt and spices in five 5-second pulses until the mixture resembles coarse crumbs. Add the milk and process until the dough forms a ball, about 10 seconds.
On a lightly floured surface, roll the dough into a rectangle until approximately 1/8-inch thick. Using a pizza wheel (or a sharp knife), cut the dough into thin strips, about 1/4-inch wide. Transfer to an ungreased cookie sheet.
Bake on the middle rack oven of the oven for 12 to 15 minutes, or until the cheese straws are slightly browned on the edges. Remove from the oven and set the cookie sheet on a rack to cool.
Serve at room temperature. Cheese straws will keep in a sealed container for two days.
Provided By: Amanda F.