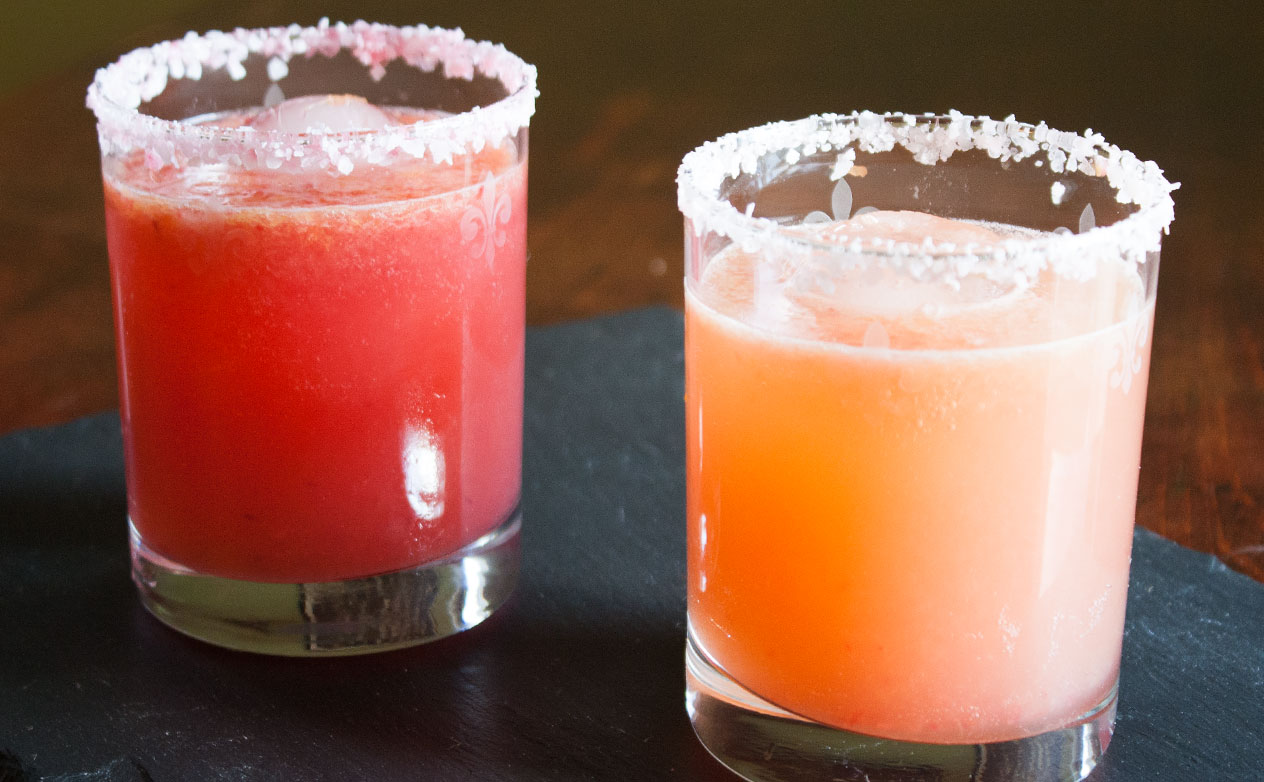 For the few weeks a year when blood oranges are in season, these tart and tangy blood orange margaritas are the perfect celebration of this beautiful and unique fruit. Cheers!
2 Servings
Print
Ingredients:
3 ounces tequila
2 ounces orange liqueur
3 ounces simple syrup
2 ounces fresh lime juice (about 1 - 2 limes)
3 ounces blood orange juice (about 2 - 3 oranges)
Method:
Fill your rocks glasses or tumblers with ice.
In a cocktail shaker, combine all ingredients with ice and shake for 20 - 30 seconds.
Pour liquid into the glasses and enjoy.
Chef's Notes:
To make your own simple syrup, combine equal parts sugar and water in a saucepan and bring to a boil. Let the sugar dissolve, then turn off the heat and cool completely. Simple syrup can be kept in the refrigerator for at least a week in a tightly sealed bottle.