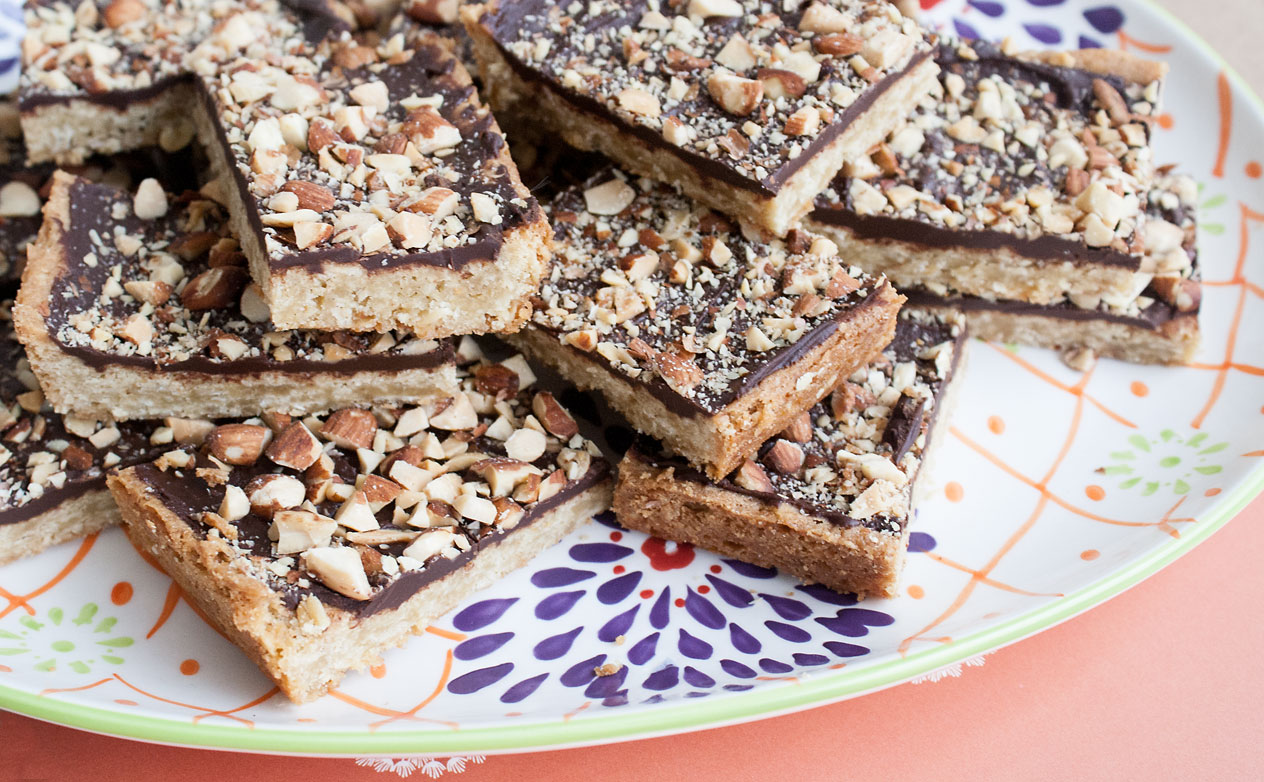 These could be the most delicious (and easiest) bar cookies we've ever made. A few pantry ingredients combine to make a delectable treat.
18 Bars
25 Minutes
Print
Ingredients:
Oatmeal Cookie Base:
1 cup butter, room temperature
1/2 cup brown sugar
1/2 cup white sugar
2 egg yolks
1 cup flour
1 cup old fashioned oats
Topping:
8 ounce bar of dark chocolate
2 tablespoons butter
1/2 cup toasted almonds, chopped coarsely
Method:
Preheat oven to 350 degrees F.
Cream together butter and sugars. Add the egg yolks and mix thoroughly. Add the oats and flour and mix into a thick batter.
Dollop the mixture randomly over the bottom of a greased 9"x13" pan. Spread evenly over the pan with a small spatula. Bake for 20-25 minutes until golden brown on the edges. Cool completely before adding the chocolate topping.
To make the topping, melt chocolate with butter in a small sauce pan over low heat. Spread the chocolate over cooled bars and sprinkle with nuts. Lightly press nuts into chocolate.
Allow the chocolate topping to cool completely before cutting into squares.
Chef's Notes:
You can substitute milk chocolate in the topping and use whatever nuts you like best. These cookies also freeze well.