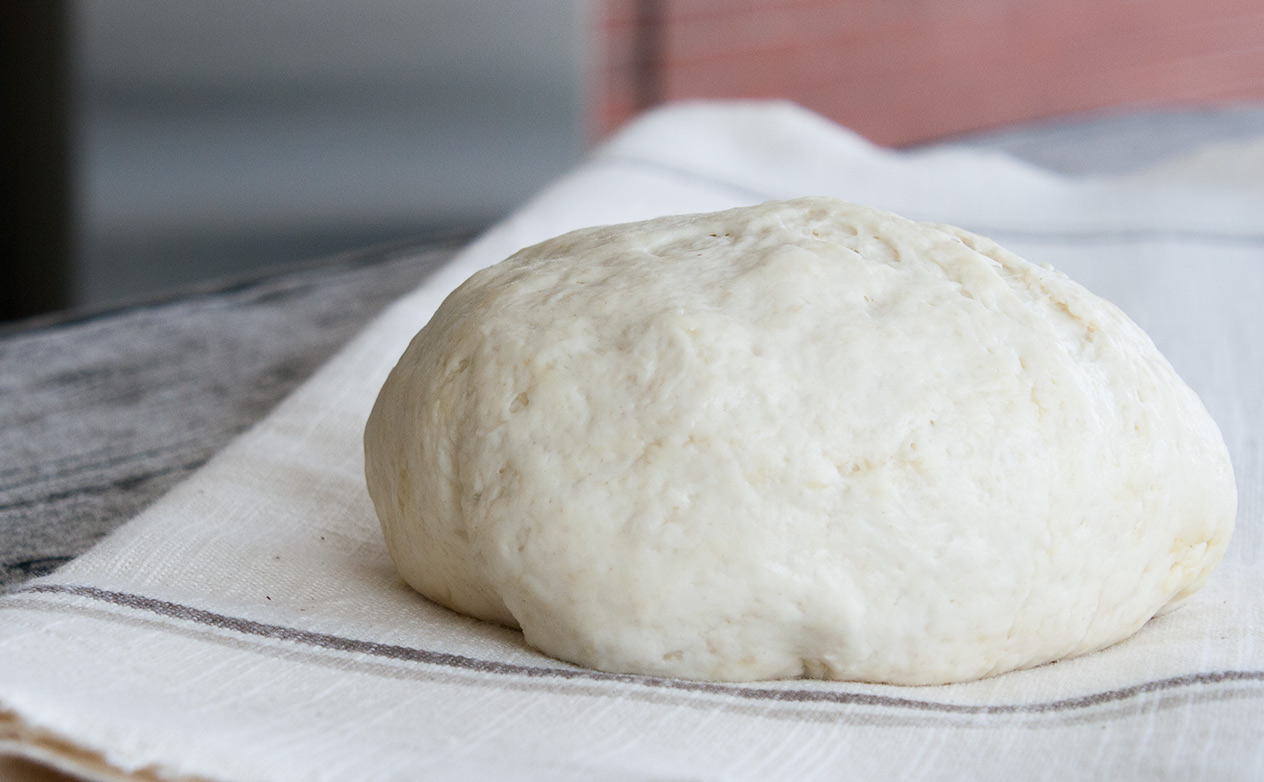 Homemade pizza dough is easy when you let the food processor do all the work! Once the dough is ready, you can top it with your favorite ingredients for a pizza that's better than anything a delivery driver would bring.
2 Pizzas
Print
Ingredients:
3 cups all-purpose or bread flour
2 teaspoons rapid-rise or instant yeast
2 teaspoons kosher salt
2 tablespoons olive oil, plus more as necessary
1 cup water
Method:
In the bowl of a food process combine flour, yeast, kosher salt. Pulse to combine. Turn the machine on and pour olive oil and water through the feed tube. Process until the mixture becomes a slightly sticky ball, about 30 seconds.
If the dough seems too dry add more water 1 tablespoon at a time and process for 5 to 10 seconds after each addition.
Coat a large bowl with a teaspoon of olive oil. Remove the dough from the food processor and put into bowl. Cover with plastic wrap.
Let the dough rest at room temperature until it doubles in size, 1 to 2 hours. Or you can refrigerate for several hours, even overnight, before using. If refrigerated, allow the dough to return to room temperature before continuing.
Shape the dough into a ball and cut in half. Each ball will make one pizza. Let the dough rest for 20 minutes, while you heat the oven to 500 degrees.
Working with one dough ball at a time, press a dough ball into a 1/2-inch-thick flat round, adding flour or oil to the work surface as necessary so the dough doesn't stick. Press the dough as thinly as you can to fit your sheet pan or baking stone. To make transferring your pizza to the oven easier, try pressing out your dough on a piece of parchment paper.
Top the dough with your favorite toppings and bake 7 minutes. Rotate the pan, then bake for an additional 7-8 minutes, until the crust is crisp. Serve immediately.
Chef's Notes:
After the dough rises, you can divide it and freeze for up to 2 months. Just thaw in the refrigerator prior to use.