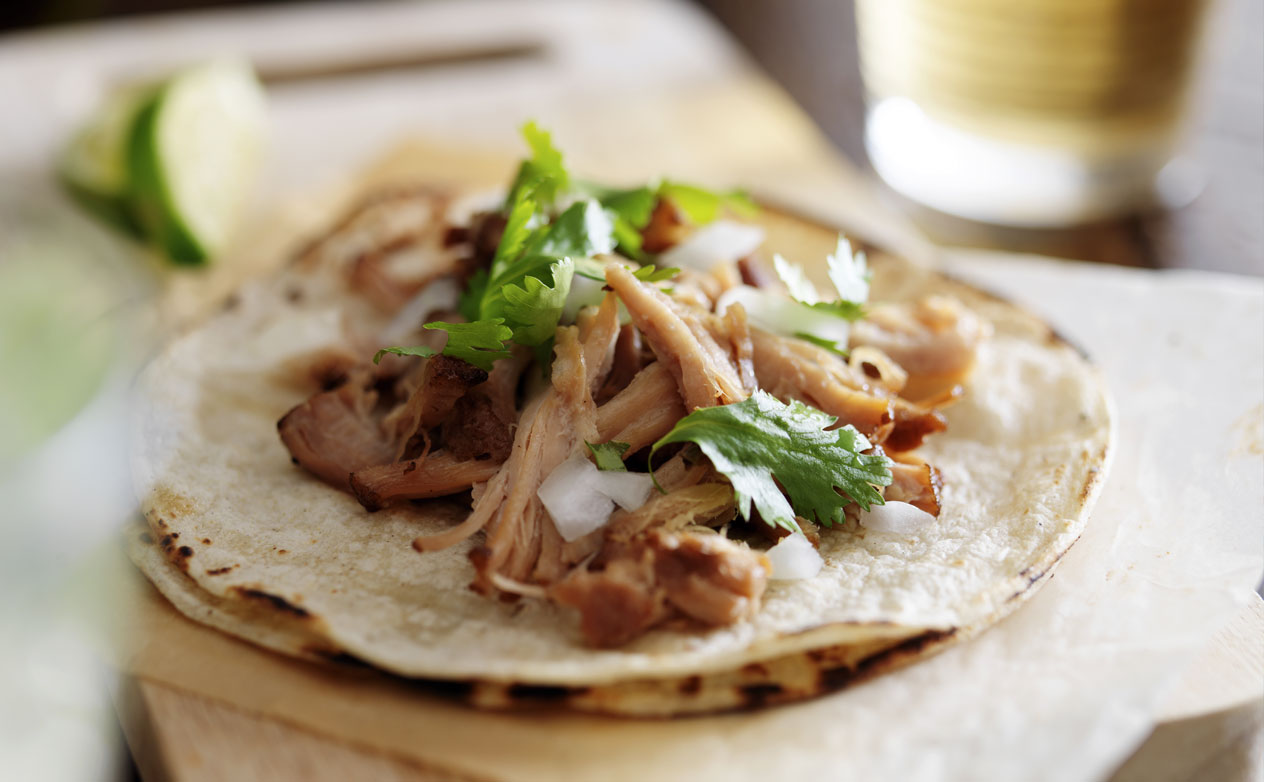 An easy weeknight dinner, start these pork carnitas in your slow cooker in the morning and dinner will be almost ready when you come home from work in the evening.
6 Servings
8 Hours
Print
Ingredients:
1 (3-pound) boneless pork shoulder
5 garlic cloves, chopped
2 teaspoons ground cumin
2 teaspoons smoked paprika
1 teaspoon dried oregano
3/4 teaspoon salt
1/2 teaspoon black pepper, freshly ground
3/4 cup orange juice
1 lime
For serving:
Corn or flour soft tortillas, warmed
Pickled onions
Sliced avocado
Chopped cilantro
Lime wedges
Pickled Red Onions:
1 red onion, thinly sliced
1 cup cider vinegar
2 teaspoons sugar
1 16-ounce canning jar with lid
Method:
Combine chopped garlic and spices (cumin through black pepper) in a small bowl. Rub pork on all sides with spice mixture and place in the slow cooker.
Squeeze the juice from the lime over the pork, then pour in the orange juice.
Cook on low for 8 hours, or until pork is tender.
Remove pork from slow cooker and shred with two forks.
Set oven to BROIL.
Cover a cookie sheet with foil and spread the pork onto the sheet. Pour about 1/2 cup of the liquid from the slow cooker evenly over the pork.
Broil for about 5 minutes, or until the edges of the shredded pork begin to brown.
Remove from oven and pour another half cup of cooking liquid over the pork.
Serve on warm corn or flour tortillas with pickled onions, avocado slices, chopped cilantro and a lime wedge.
To make Pickled Red Onions:
Place the sliced red onion into the canning jar.
Mix the cider vinegar and sugar in a measuring cup until sugar is dissolved.
Pour vinegar mixture into the jar until the onions are just covered.
Refrigerate for a few hours or overnight. The onions will mellow as they age.
Will keep in the refrigerator for 2 weeks.