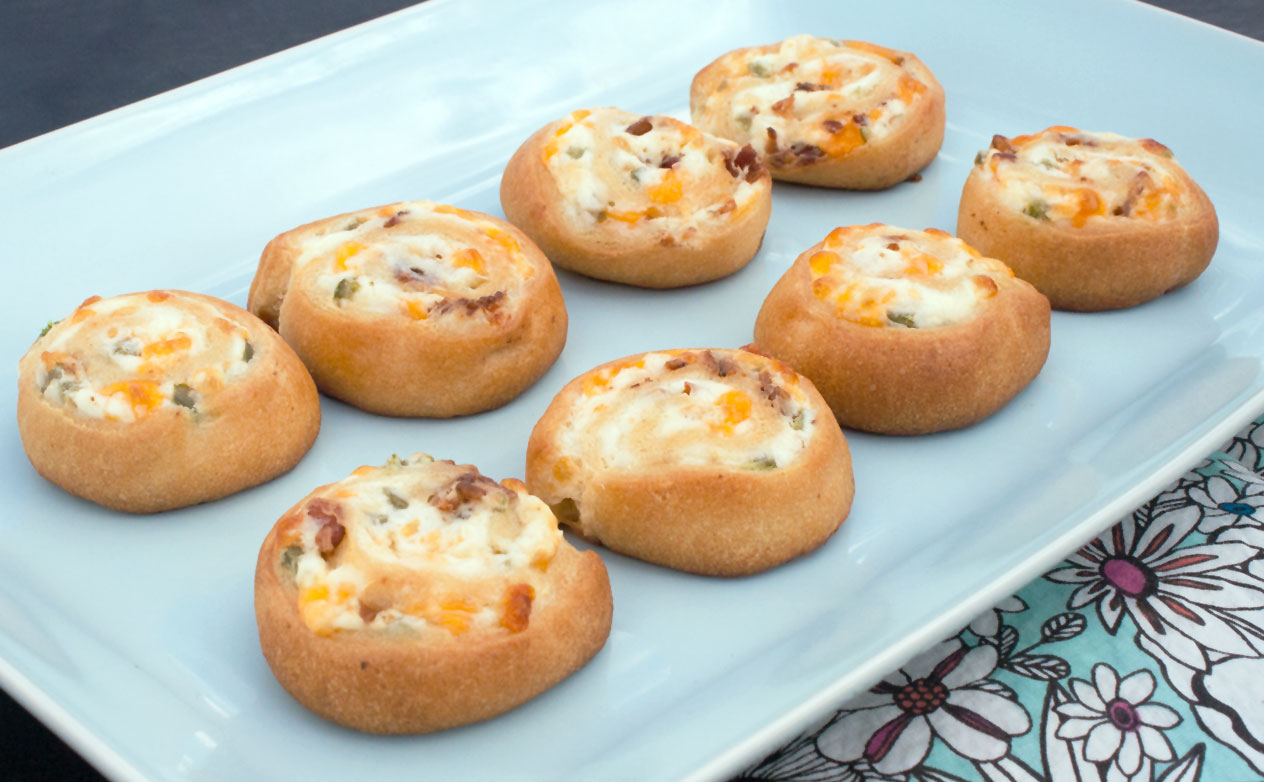 Fried jalapeno poppers can be messy to make at home, so try these 5-ingredient baked jalapeno popper pinwheels instead.
16 Pinwheels
15 Minutes
Print
Ingredients:
4 slices bacon
8 ounces cream cheese, softened
1/2 cup cheddar cheese, shredded
1 jalapeno pepper, seeded and minced
1 8-ounce can refrigerated dinner roll dough (preferably a seamless dough sheet)
Method:
Cook bacon in skillet over medium heat until crispy. Drain on a paper towel lined plate and allow to cool.
Preheat oven to 375 degrees.
Mix cream cheese, cheddar cheese and jalapenos in a bowl.
Unroll dough onto a cutting board or counter that has been lightly dusted with flour.
Spread the cheese mixture evenly across the dough. Crumble cooled bacon strips over the top of cheese mixture. Starting with the long end of the dough, roll it into a tube. Cut into 16 slices and place on a baking sheet lined with parchment paper.
Bake 15 minutes or until golden brown. Cool for one minute before removing from the baking sheet. Serve hot.
Chef's Notes:
To evenly slice the pinwheels, cut the rolled dough in half and then half again.
Cut each segment in half two more times and you have exactly 16 slices.