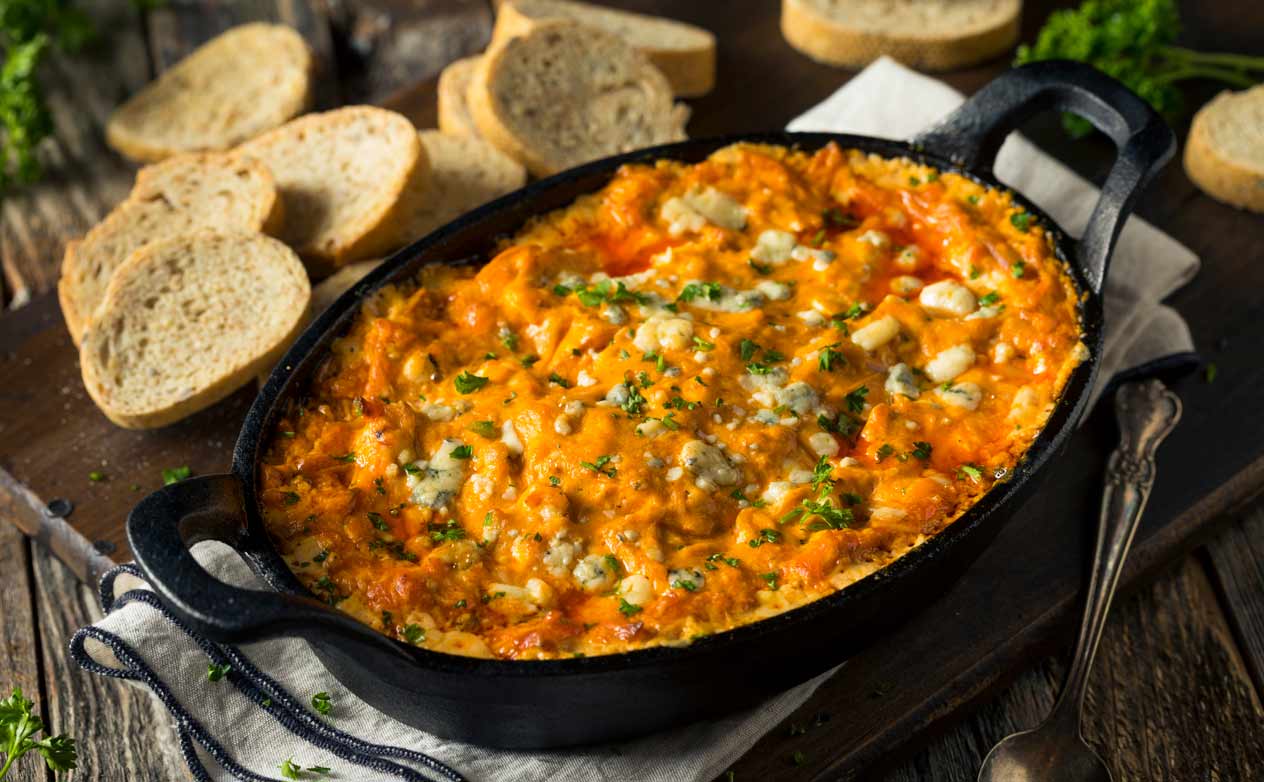 This buffalo chicken dip is a classic game day recipe! Enjoy all the tangy flavor of buffalo sauce and creamy blue cheese without the mess of wings.
4 Cups
Print
Ingredients:
8 ounces cream cheese
1/2 cup blue cheese dressing
1/2 cup buffalo wing sauce
2 cooked chicken breasts, shredded (rotisserie, grilled or poached)
1/2 cup shredded Monterey Jack cheese or cheddar cheese
Method:
Preheat the oven to 350 degrees F. In a saucepan over low to medium heat, melt the cream cheese and stir until smooth. Add blue cheese dressing and wing sauce.
Stir in chicken until well combined.
Transfer the mixture to a small casserole dish, pie plate or cast-iron skillet.
Sprinkle with shredded cheese.
Bake until the cheese is melted and bubbly, about 20 minutes.
Serve with chips, crackers or celery sticks.
Chef's Notes:
You can also make this dip in the slow cooker! Simply combine the ingredients as directed above and transfer the mixture to a small slow cooker. Sprinkle 1/2 cup shredded cheese on top and heat on low until warm and bubbly.