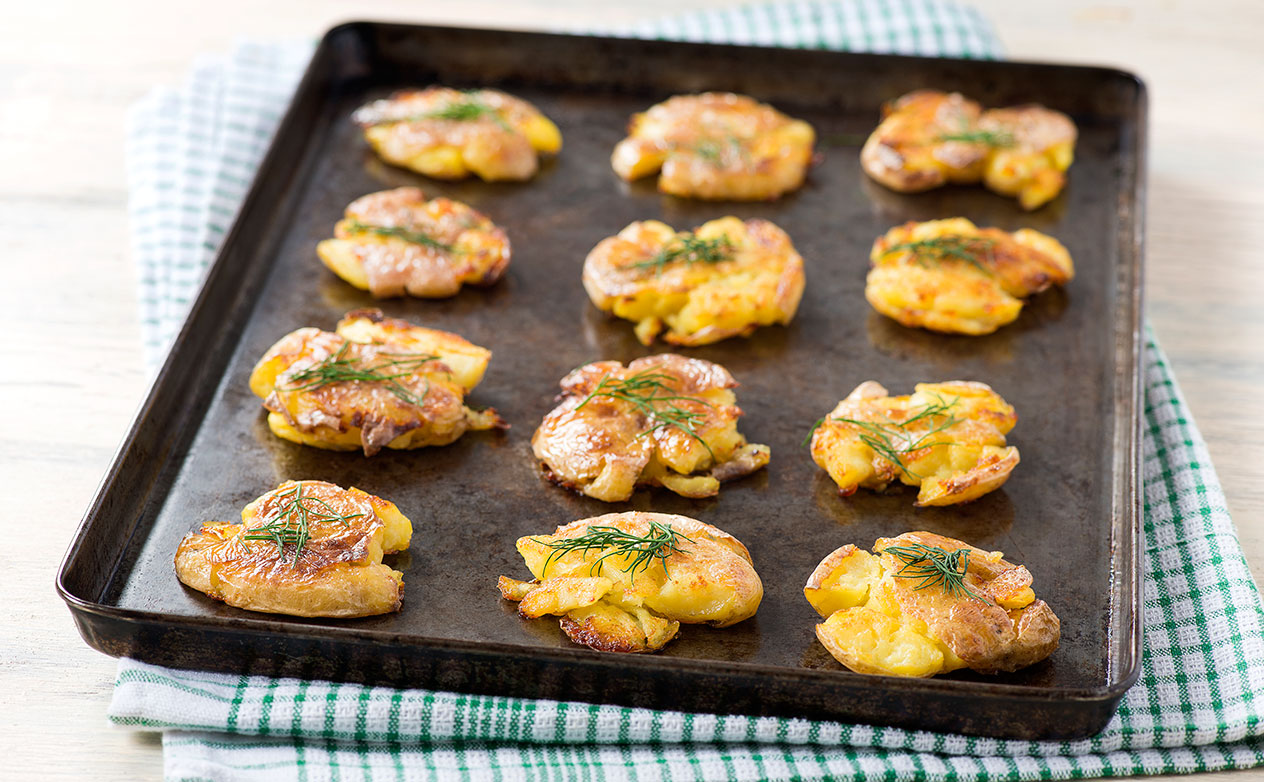 Smashed potatoes are a creative alternative to roasted or mashed. The whole family will love the crispy texture.
6 Servings
40 Minutes
Print
Ingredients:
12 small potatoes (each about 1 1/2-inch to 2-inches in length, about 2 1/2 to 3 lb)
3 tablespoons canola oil
2 cloves garlic, minced
1/4 teaspoon salt
1/4 teaspoon freshly ground pepper
2 teaspoon chopped fresh dill
Sour cream (optional)
Method:
Cook potatoes in salted boiling water for 15 to 20 minutes or until just tender. Do not overcook. Drain well and pat dry. Cool slightly.
Preheat oven to 425F. Brush baking sheet with 2 tablespoons oil. On a clean work surface, smash each potato gently with the palm of your hand to about 3/4-inch thickness. Arrange on prepared pan.
Combine remaining oil and garlic. Brush potatoes generously with oil mixture. Sprinkle each with salt and pepper. Bake for 30 to 35 minutes or until golden brown and crispy.
Sprinkle with dill and serve with sour cream, if desired.