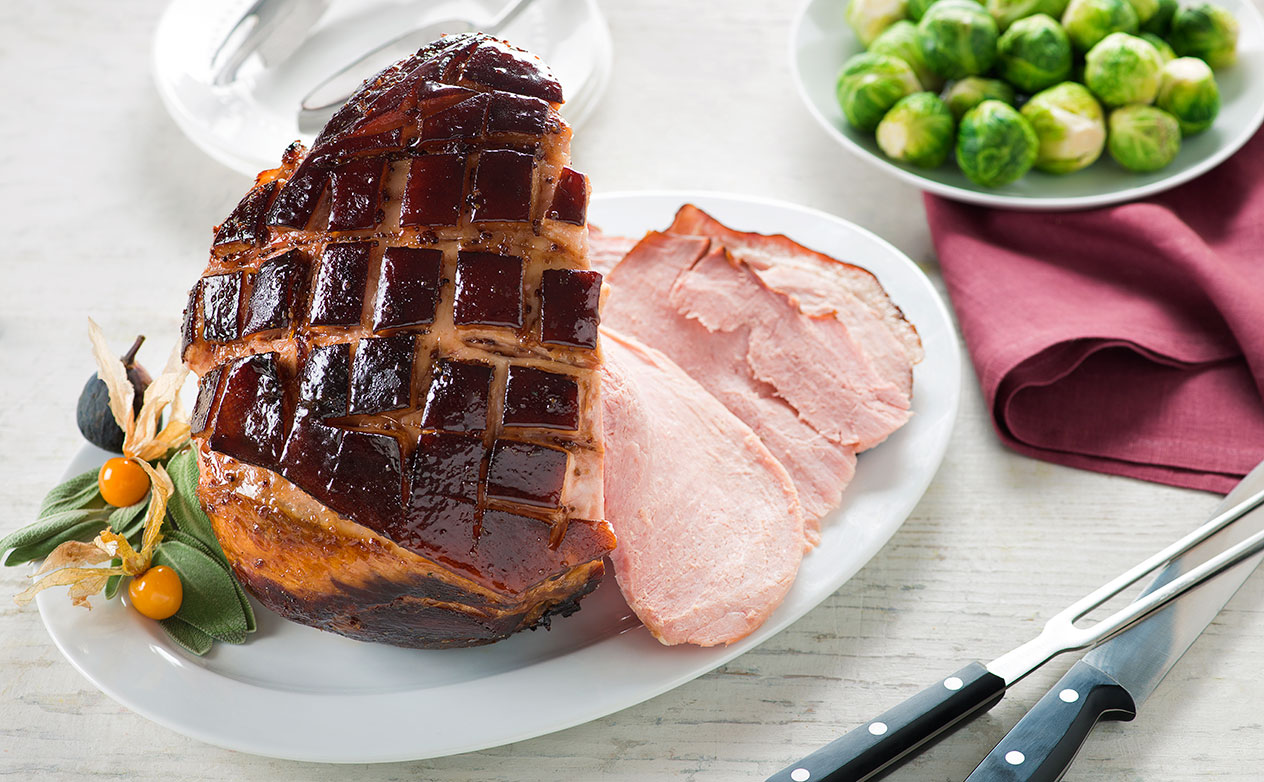 Impress your guests with this tasty alternative to the traditional pineapple glazed ham.
16 Servings
2 Hours & 45 Minutes
Print
Ingredients:
15 pound fully cooked, bone-in ham (cured and smoked)
3/4 cup pomegranate juice
3/4 cup maple syrup
2 tablespoon grainy mustard
2 tablespoon apple cider vinegar
Method:
Preheat oven to 325F. Fit rack in a roasting pan. Remove skin off ham and trim excess fat, if needed. With a sharp knife, diagonally score remaining fat in diamond pattern.
Place ham on rack in a roasting pan. Add enough water to come up about 1/2-inch up the sides of the pan. Tightly cover pan with foil. Bake, covered, for 2 hours or until internal temperature reaches 100F to 110F, adding more water if needed.
Add pomegranate juice, maple syrup, grainy mustard and apple cider vinegar to a saucepan set over high heat. Bring to a boil. Cook, stirring occasionally, for 6 to 8 minutes or until slightly thickened and syrupy.
Remove foil. Increase heat to 375F. Roast ham for 30 to 40 minutes, uncovered, basting with pomegranate-maple glaze every 10 minutes. Tent with foil and let rest for 20 to 30 minutes before slicing.
Chef's Notes:
When purchasing a bone-in cured ham, look for one that is firm and has rosy pink meat. Use leftover ham bone to flavour soups or stews.