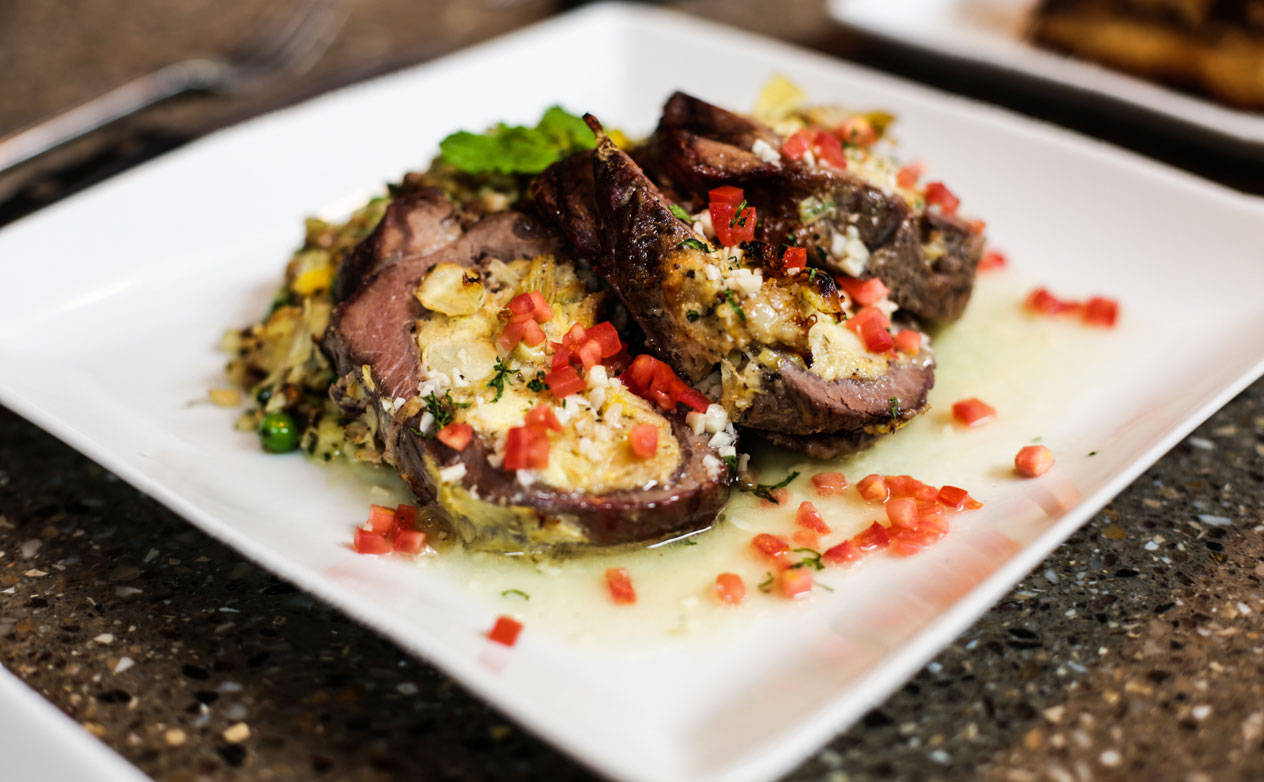 These are great tasting and easy to prepare for any gathering. Making the filling ahead saves time for other preparations the day of your event.
36 Servings
3 Minutes
Print
Ingredients:
8 ounces cream cheese, room temperature
1 cup grated Parmesan cheese, divided
1/4 cup plain Greek yogurt
3 tablespoons fresh lemon juice
1 teaspoon lemon zest
2 garlic cloves, minced
1/4 teaspoon each salt and freshly ground pepper
2 (170 g) jars marinated artichoke hearts, well drained and finely chopped
1/3 cup sundried tomatoes, finely chopped
2 tablespoons chives, chopped
36 slices baguette (about 1/2-inch thick slices)
1 cup Gruyere cheese, grated
2 tablespoons fresh parsley, finely chopped
Method:
Whip cream cheese with electric beaters until light and fluffy. Beat in Parmesan cheese, yogurt, lemon juice, lemon zest, garlic salt and pepper until smooth. Stir in artichokes, sundried tomatoes and chives until combined. Store, refrigerated, in airtight container for up to 24 hours.
Preheat broiler to high. Arrange baguette slices on a large baking sheet. Broil 6-inches away from heat for 30 to 60 seconds per side or until lightly golden. Spread about 1 tablespoon artichoke mixture onto each baguette slice. Sprinkle Gruyere cheese on top.
Broil 6-inches away from heat for 1 to 2 minutes or until cheese melts and lightly golden brown. Garnish with parsley.
Chef's Notes:
Make the topping up to 1 day in advance and assemble the bruschetta just before guests arrive.