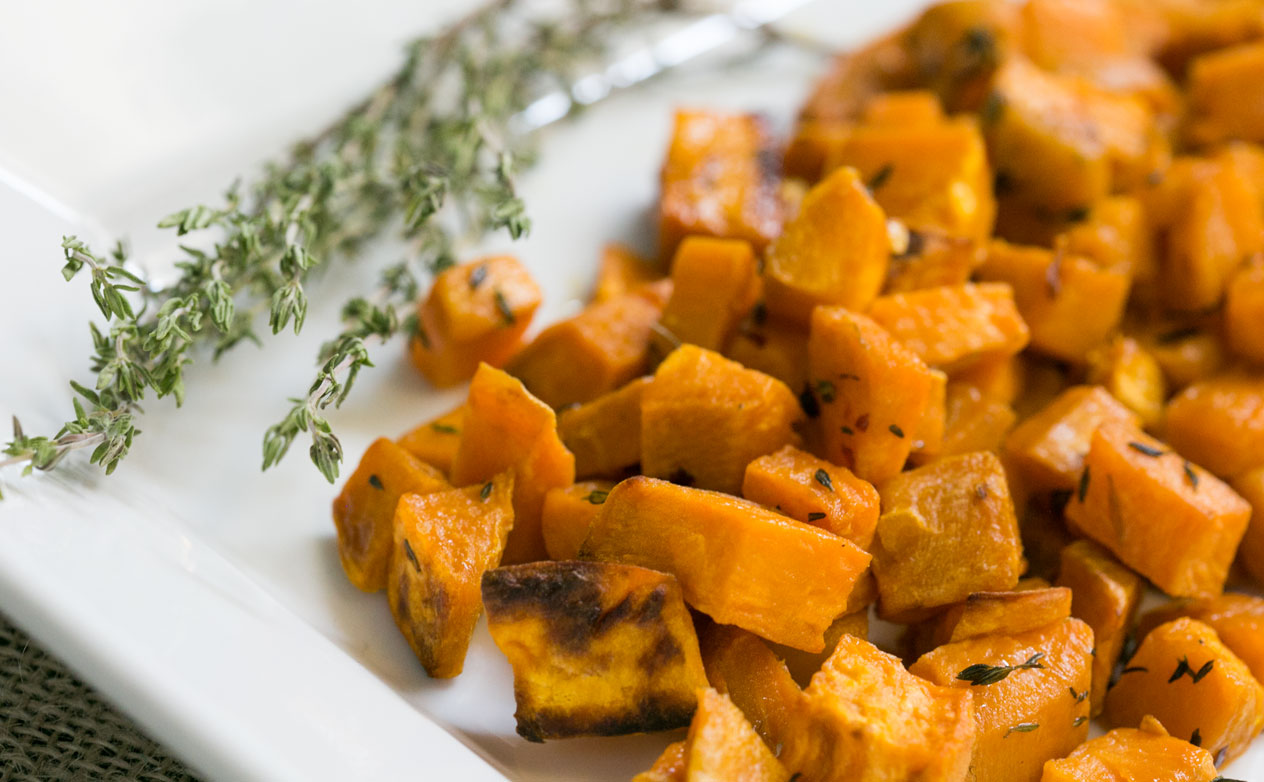 Peeled and cubed sweet potatoes are tossed with garlic-infused oil and fresh thyme, then roasted until brown and delicious. You're missing out if you only serve them topped with marshmallows once a year. Try this quick and easy side dish instead.
4-6 Servings
40 Minutes
Print
Ingredients:
2 medium sweet potatoes, peeled and cut into 1-inch pieces
2 tablespoons olive oil
2 cloves of garlic, peeled and slightly crushed
1 teaspoon fresh thyme leaves (3-4 sprigs)
1/2 teaspoon salt
1/4 teaspoon red pepper flakes
Method:
Preheat the oven to 450 degrees F.
Measure out the olive oil in a small bowl and add the peeled garlic. Let the garlic sit in the oil while you peel and dice your sweet potatoes. This will infuse garlic flavor into your sweet potatoes without the risk of burning the garlic in the hot oven.
Toss the peeled sweet potatoes, garlic oil, thyme, salt and red pepper flakes together. Make sure the sweet potatoes are evenly coated in the oil and spices.
Place on a parchment-lined baking sheet in a single layer. Roast until tender and slightly browned, about 30-40 minutes.