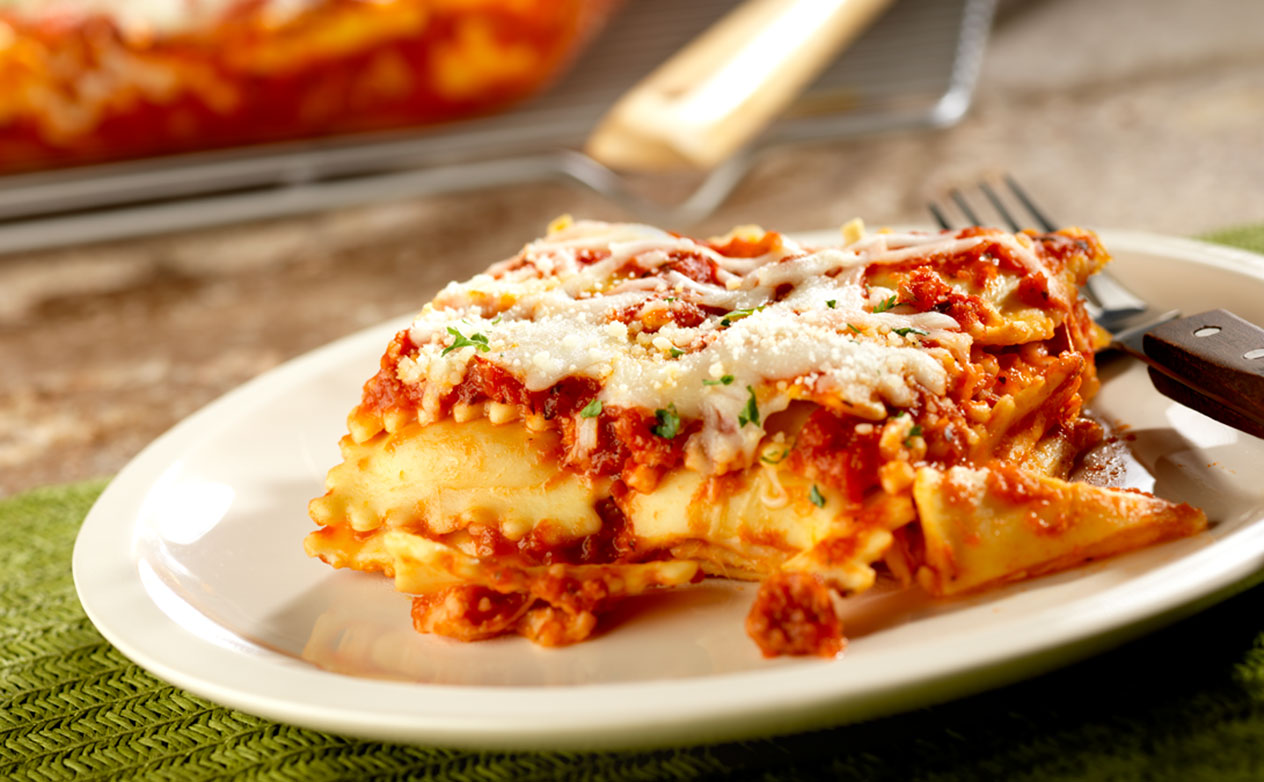 How smart...using ravioli as the base for this lasagna saves a lot of time, but doesn't sacrifice a bit of flavor. It's easy and delicious!
6 Servings
45 Minutes
Print
Ingredients:
Vegetable cooking spray
3 cups Prego® Italian Sausage & Garlic Italian Sauce
1/2 cup water
1 package (30 ounces) frozen regular size cheese-filled ravioli(about 30 to 34)
6 ounces shredded mozzarella cheese (about 1 1/2 cups)
Grated Parmesan cheese and chopped fresh parsley for garnish
Method:
Heat the oven to 375 degrees F. Spray a 3-quart shallow baking dish with the cooking spray.
Stir the sauce and water in a large bowl. Spread 1 cup sauce mixture in the baking dish. Top with half the ravioli, 3/4 cup mozzarella cheese and 1 cupsauce mixture. Top with the remaining ravioli and sauce mixture. Cover the baking dish.
Bake for 35 minutes or until the mixture is hot and bubbling. Uncover the baking dish. Sprinkle with the remaining mozzarella cheese.
Bake for 10 minutes or until the cheese is melted. Let stand for 10 minutes. Sprinkle with the Parmesan cheese and parsley.
Chef's Notes:
Serving Suggestion: Serve with an iceberg lettuce salad with toasted pine nuts, fresh chopped basil and Italian salad dressing. For dessert serve sliced watermelon.