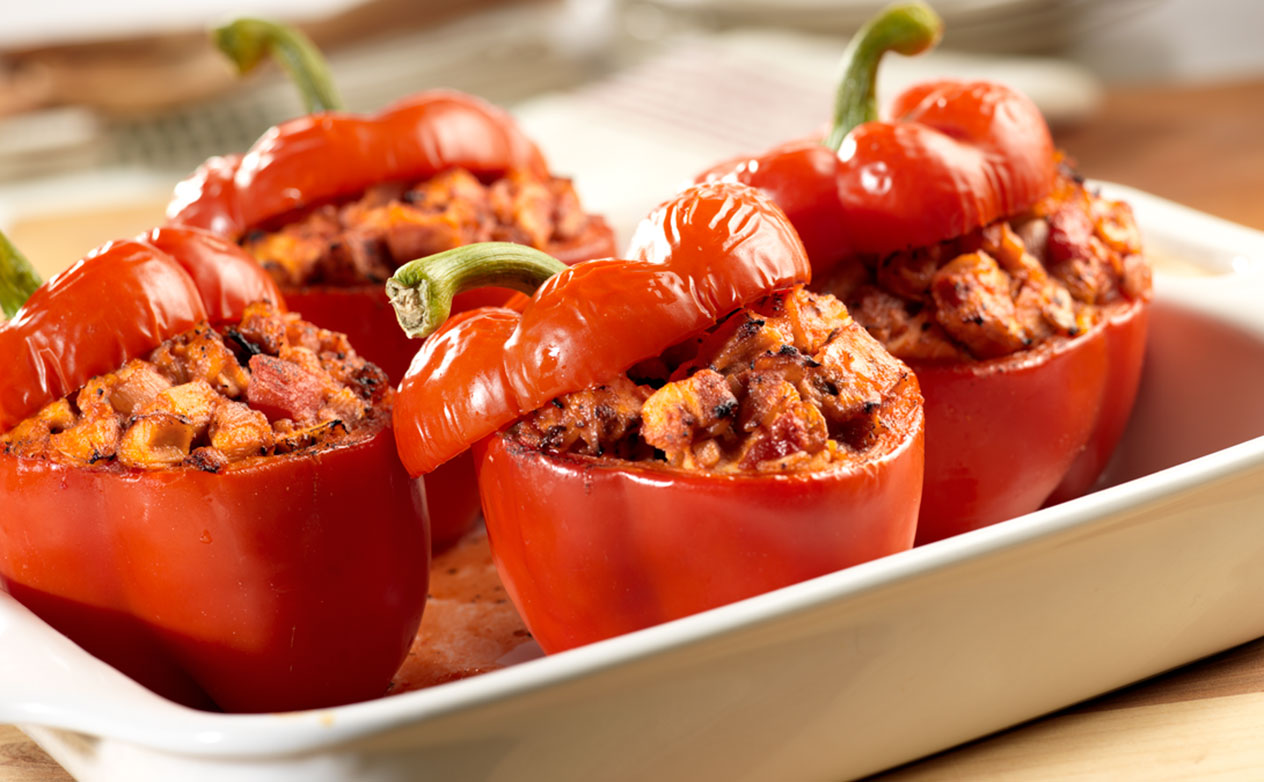 Here's a great dish that you can make ahead and refrigerate until ready to bake...so when you're ready for dinner, you just pop the peppers in the oven.
4 Servings
40 Minutes
Print
Ingredients:
4 large green, red or orange peppers
2 tablespoons Crisco® vegetable oil
1 medium onion, diced (about 1/2 cup)
2 teaspoons minced garlic
1 1/2 cups diced cooked chicken
2/3 cup Prego® Marinara Italian Sauce
1/2 cup shredded Cheddar, Monterey Jack or Swiss cheese
1/4 teaspoon ground black pepper
Method:
Heat the oven to 375 degrees F. Cut the tops off the peppers and reserve. Remove and discard the seeds. Place the peppers, cut-side up, into a 3-quart shallow baking dish.
Heat the oil in a 10-inch skillet over medium-high heat. Add the onion and garlic and cook until tender. Place the onion mixture into a medium bowl. Stir in the chicken, sauce, cheese and black pepper. Spoon the chicken mixture into the pepper halves. Top with the reserved pepper tops, if desired.
Bake for 40 minutes or until the peppers are tender.
Chef's Notes:
Cut a thin slice from the bottoms of the peppers to keep them from rolling in the dish.