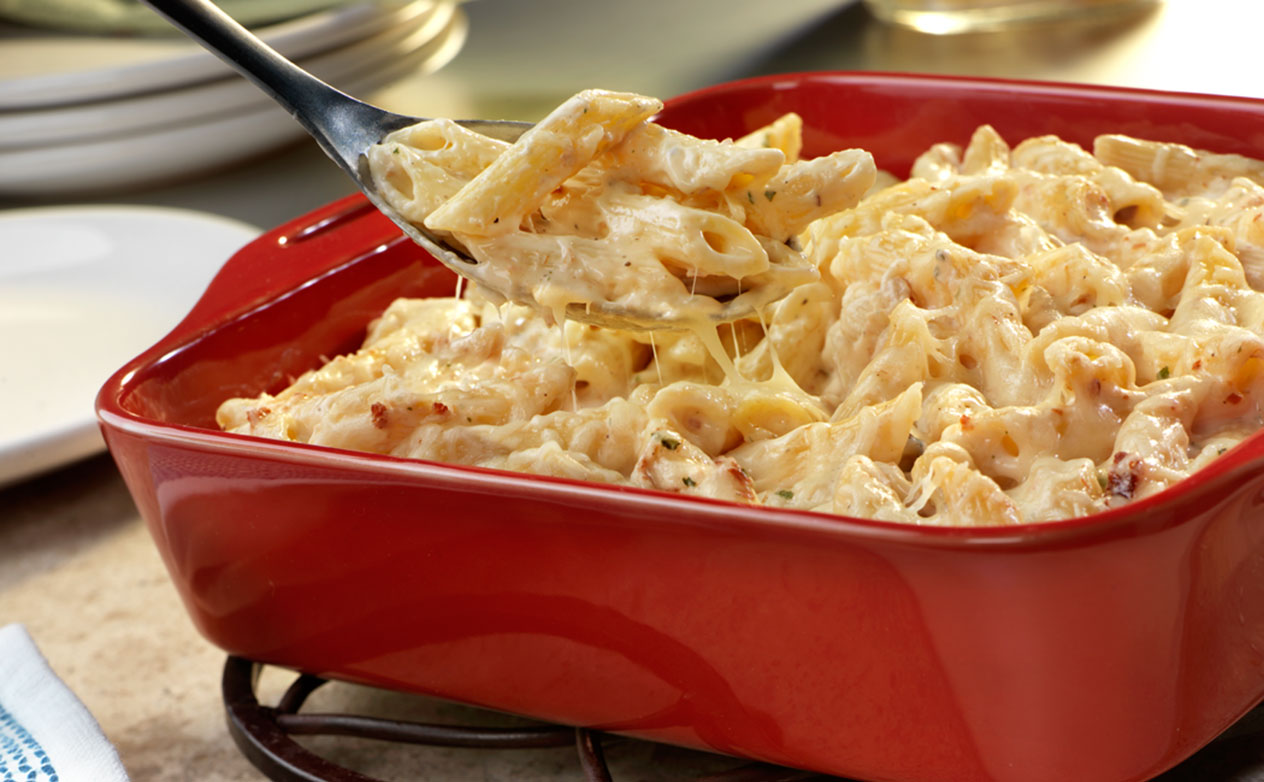 Four ingredients are all you need for a delicious, homemade mac and cheese. Plus, it's on the table in just 50 minutes
4 Servings
30 Minutes
Print
Ingredients:
1/2 of a 1-pound package penne pasta, cooked and drained
1 jar (14.5 ounces) Prego® Flavored with Savory Bacon Alfredo Sauce
1/2 of a 1-ounce envelope ranch salad dressing mix
1/2 cup shredded Monterey Jack cheese
Method:
Heat the oven to 350 degrees F.
Stir the penne, sauce, dressing mix and half the cheese in a large bowl. Spoon the penne mixture into an 8x8x2-inch baking dish. Sprinkle with the remaining cheese.
Bake for 30 minutes or until the penne mixture is hot and bubbling