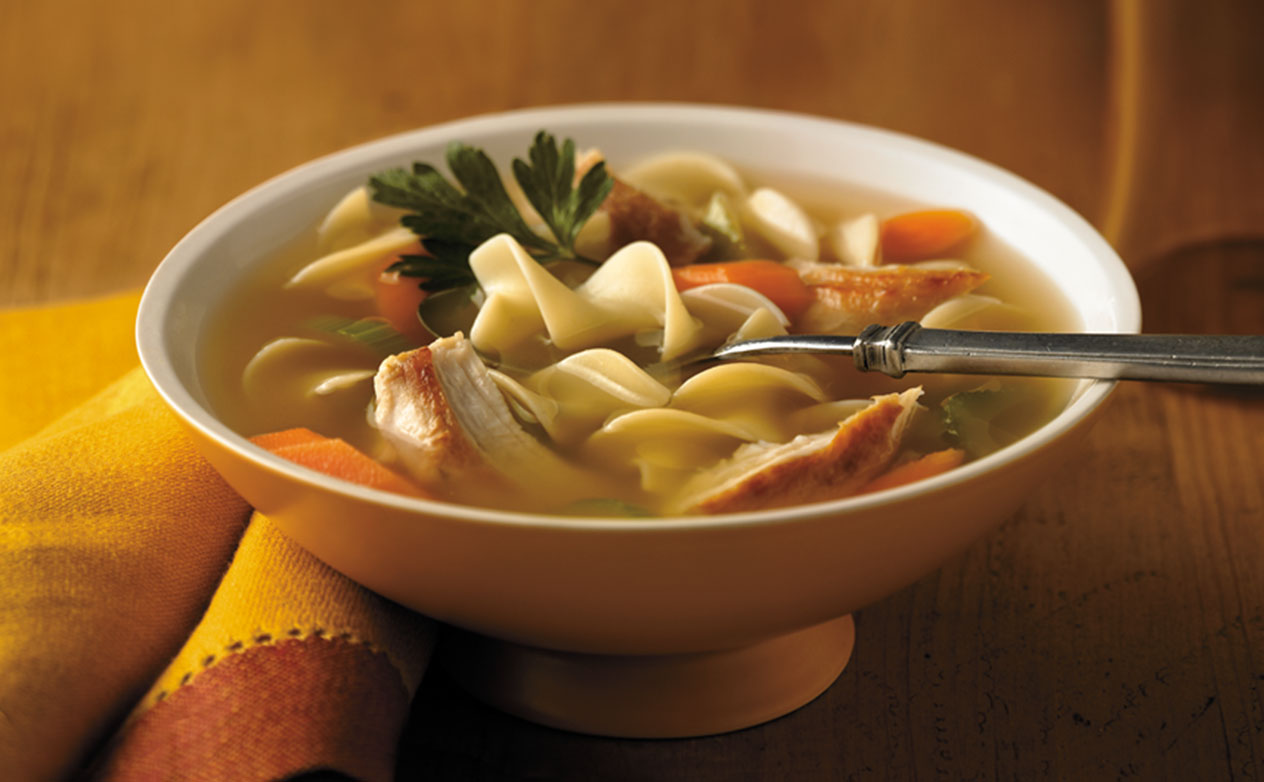 Sometimes you just want a good, old-fashioned chicken noodle soup...no fancy ingredients...just great flavor. Give this version a try...all you need is 6 ingredients and 35 minutes to make a home-style soup that you'll really enjoy.
4 Servings
25 Minutes
Print
Ingredients:
4 cups Swanson® Chicken Broth (Regular, Natural Goodness®or Certified Organic)
Generous dash ground black pepper
1 medium carrot, sliced (about 1/2 cup)
1 stalk celery, sliced (about 1/2 cup)
1/2 cup uncooked extra wide egg noodles
1 cup shredded cooked chicken or turkey
Method:
Heat the broth, black pepper, carrot and celery in a 2-quart saucepan over medium-high heat to a boil.
Stir the noodles and chicken in the saucepan. Reduce the heat to medium. Cook for 10 minutes or until the noodles are tender, stirring occasionally.
Chef's Notes:
Flavor Variation: for Asian soup, add 2 green onions cut into 1/2-inch pieces, 1 clovegarlic, minced, 1 teaspoon ground ginger and 2 teaspoons soy sauce. Substituteuncooked curly Asian noodles for the egg noodles.