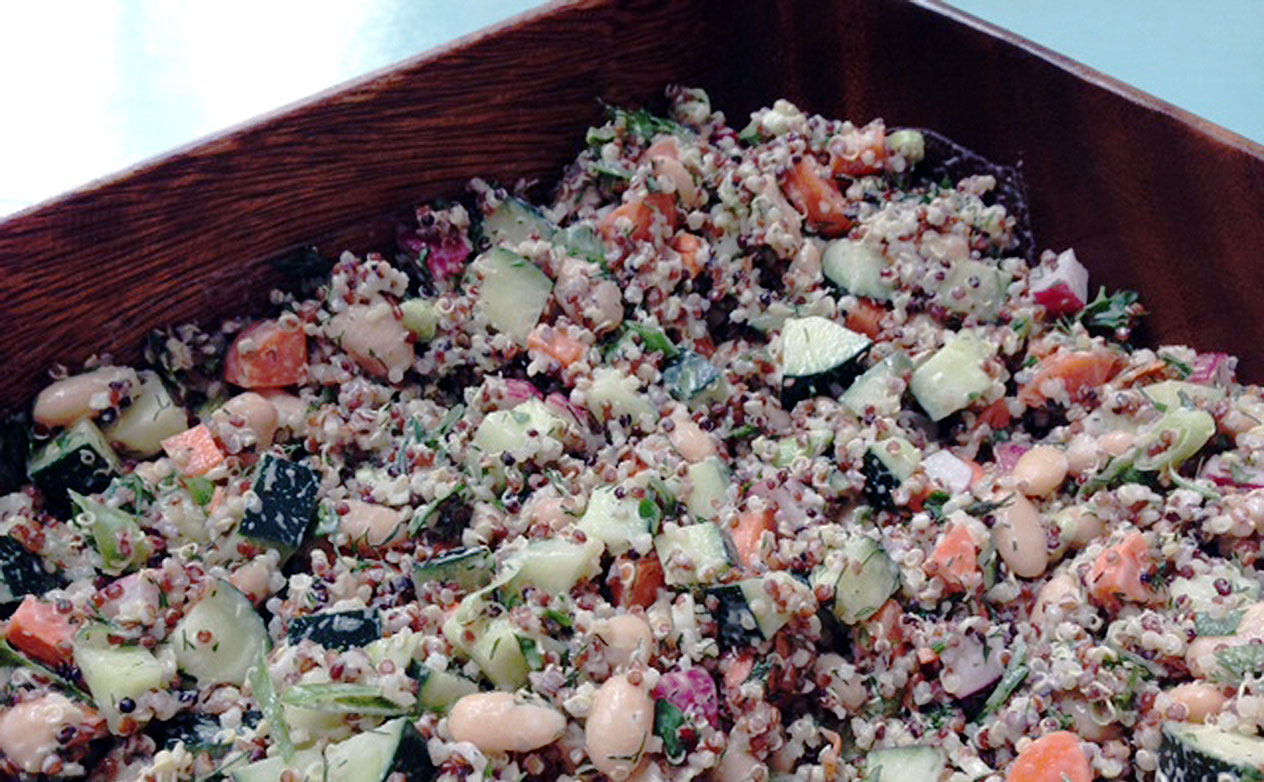 This is the perfect salad to make once and eat several times for lunch throughout the week. Also a great potluck salad, the crisp veggies, hearty grains and beans hold up well once dressed. You can adapt this salad by adding any other hearty veggies.
Print
Ingredients:
1 cup quinoa
3 cups water
1 25-ounce can or 2 1/2 cups cooked beans (garbanzo, navy or cannellini)
Suggested vegetables:
1 English cucumber, diced
1 bunch radishes, cubed
2 carrots, diced
1/2 bunch green onion, diagonally sliced
1/3 bunch parsley, chopped
Dressing:
1/2 cup mayonnaise (or vegan mayonnaise)
2 tablespoons lemon juice
2 tablespoons apple cider vinegar
1 tablespoon fresh dill
1 teaspoon unrefined sea salt
1 teaspoon dried basil
1 teaspoon minced garlic
Method:
Boil quinoa in salted water until tender, about 15 minutes. Drain and cool.
In a salad bowl, mix together the cooked quinoa, beans, and vegetables.
Mix together the dressing and pour over the salad, mixing well.
A nutrition and fitness center located in Portland, Oregon. Nourish Northwest offers individual nutrition counseling, group workshops, a variety of fitness classes and weekly cooking classes. To learn more, visit their website at
www.nourishnorthwest.com.