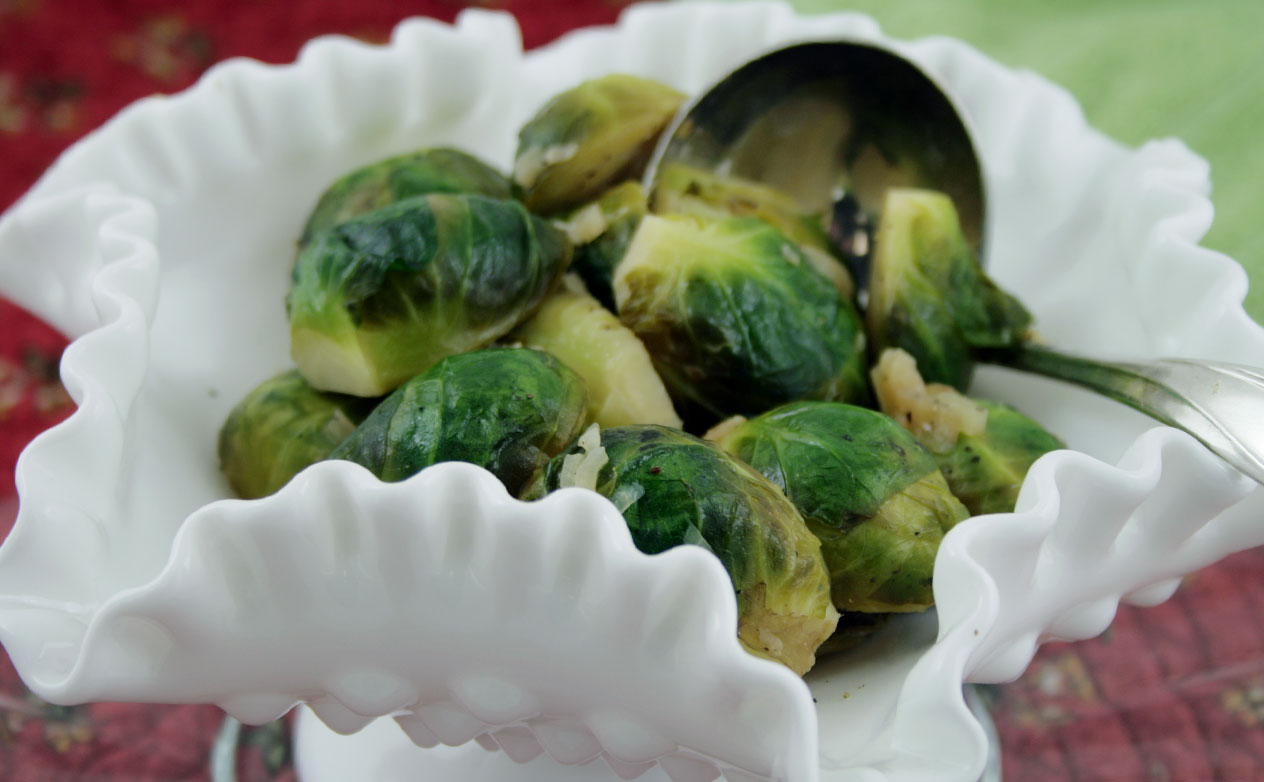 4 Servings
Print
Ingredients:
1 pound Brussels sprouts
1/4 cup shallots, diced
1 tablespoon butter or olive oil
Approx. 1/2 cup chicken broth or stock
Salt, pepper and lime juice to taste
Method:
Wash Brussels sprouts, trim stems, and remove any discolored outer leaves. Cut sprouts in half lengthwise.
In a large saute pan, heat butter or oil, coating the bottom of the pan. Add shallots and let cook for 1 - 2 minutes.
Place sprouts in the pan, flat side down. Let cook for 1 - 2 minutes, until golden brown at edges. Turn each sprout over and let cook for 1 - 2 more minutes.
Add broth slowly to the pan. Gently stir or shake the pan, preventing the sprouts and shallots from sticking. Let sprouts "steam - fry" for a few minutes, until most of the liquid is gone or sprouts are tender. If more cooking time is needed, add a bit more broth to the pan.
Add lime juice, salt, and pepper to taste.
Chef's Notes:
For a tasty twist, chop/shred your sprouts before sauteing, and add mushrooms, crumbled bacon, and/or walnuts to your final dish. Shredded or chopped sprouts also make a great addition to a stir - fry.
Want greener, fresher looking sprouts? You can "shock" your sprouts by blanching them before sauteing. After washing and cutting them, place sprouts in a pot of boiling water, reduce to a simmer for about 5 minutes, then remove and place in an ice water bath. This reduces the time needed to saute and steam fry, so be careful not to overcook them.