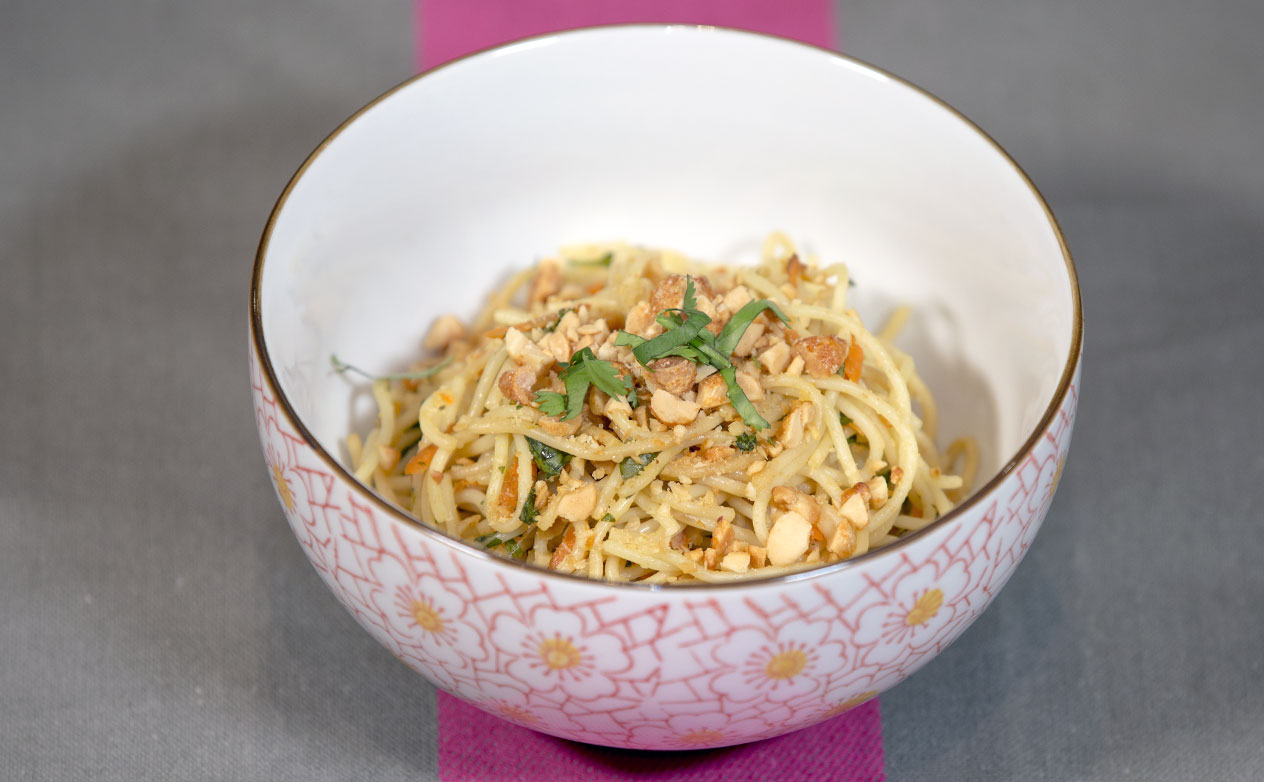 This vegan dish is perfect for your next potluck or party. Make it ahead of time, it tastes better the second day.
10-12 Servings
Print
Ingredients:
12 ounces angel hair pasta
4 tablespoons toasted sesame oil
5 tablespoons rice vinegar
3 tablespoons lime juice (from 1 large or two small limes)
Zest of one lime
1/2 cup soy sauce
2 teaspoons red pepper flakes or Sriracha
2 tablespoons sugar
2 cloves of garlic, minced
2 medium carrots, grated on the large holes of a box grater
1 cup dry roasted peanuts coarsely chopped, divided
1/2 cup fresh cilantro, chopped
Method:
Cook pasta according to package directions (break noodles in half or quarters to make them easier to manage). Drain pasta and put into a large bowl.
While the pasta is cooking, shred carrots, chop cilantro and peanuts. Reserve half the peanuts for later.
Make the dressing: Mix sesame oil, rice vinegar, lime juice & zest, soy sauce, red pepper flakes, sugar and garlic together.
Pour dressing over hot pasta. Toss together with the carrots, cilantro and half the peanuts. Refrigerate for at least one hour so flavors can mingle. Before serving, toss the pasta salad and top with the reserved peanuts.