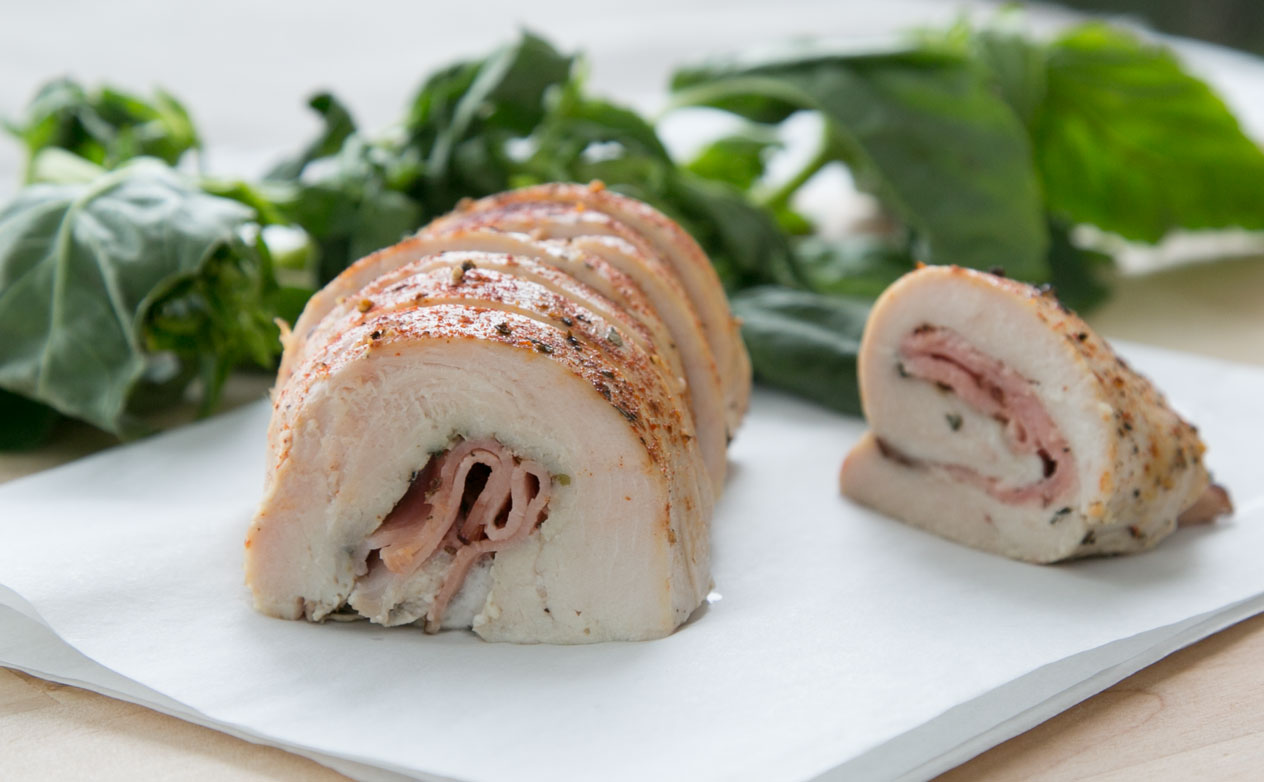 Try this easy and crowd pleasing appetizer at your next party. A few simple ingredients add up to a delicious and beautiful dish.
8-10 Servings
30 Minutes
Print
Ingredients:
4 boneless skinless chicken breasts
6 thin slices deli ham
1/2 teaspoon garlic powder
1/2 teaspoon dried basil
1/2 teaspoon paprika
Salt
Fresh ground black pepper
2 tablespoons olive oil
One lemon
Method:
Place one chicken breast between 2 layers of plastic wrap. Pound to about half an inch thick. Repeat with the other chicken breasts. Season both sides of the chicken with salt and pepper. Sprinkle one side with garlic powder and basil. Layer ham and roll up long ways.
Place in an oiled 9x12 baking dish. Drizzle with olive oil and lemon juice. Sprinkle with paprika.
Bake at 350 for 30 minutes. Cool slightly and refrigerate for several hours. Once chilled, slice thinly to serve. Can be made several days in advance and sliced just before serving.