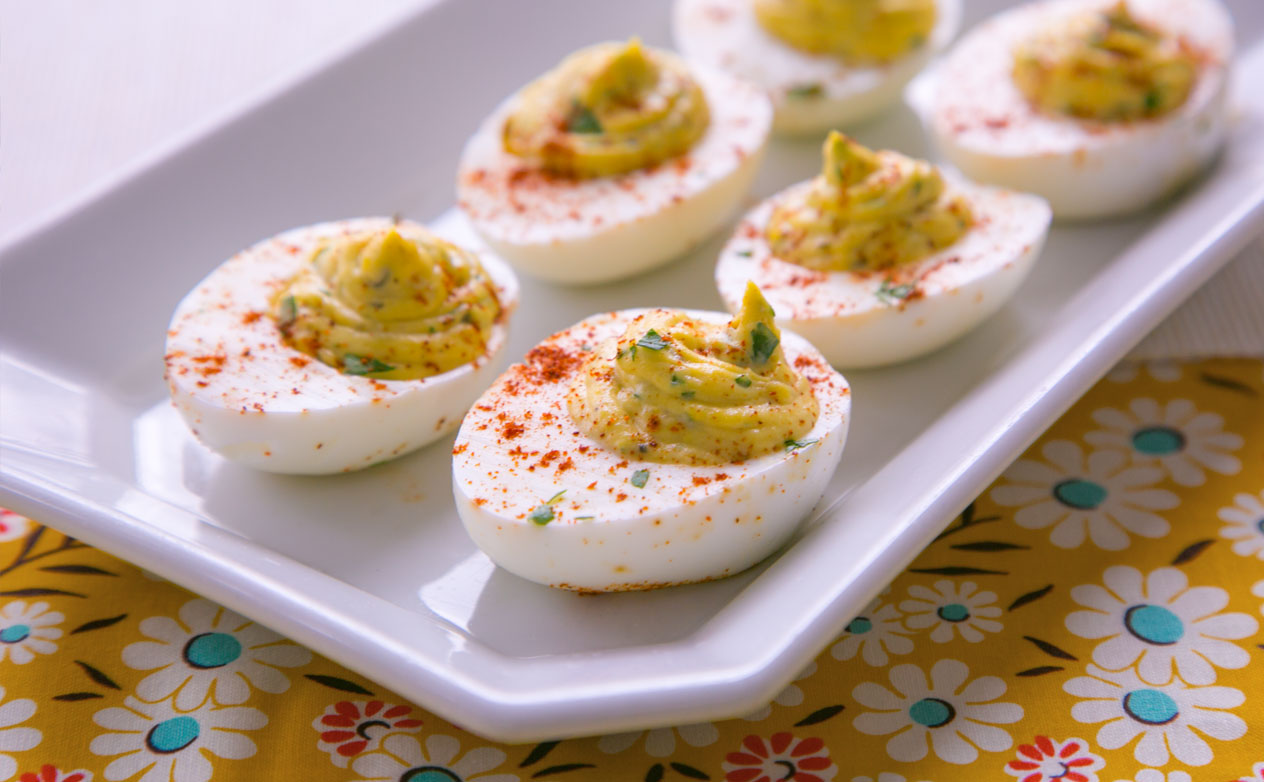 Try this twist on classic deviled eggs as a simple party appetizer. Salty capers and shallots pair perfectly with creamy egg yolks. Finish them off with a sprinkling of paprika for a classic touch.
20 Deviled Eggs
20 Minutes
Print
Ingredients:
10 large eggs
8 tablespoons mayonnaise
1 medium shallot, minced
1 tablespoon Dijon mustard
2 tablespoons capers, drained and minced
1 teaspoon fresh flat leaf parsley, minced
Salt and pepper, to taste
Paprika, for garnish (optional)
Method:
Place eggs in a medium saucepan; cover with cold water by 1 inch. Heat water to boiling over medium-high heat.
Once the water is boiling, immediately remove saucepan from heat. Cover pan with a tight fitting lid and let eggs sit for 12 minutes. After the time is up, run the eggs under cold water and peel off the shells.
Slice eggs in half lengthwise. Remove egg yolks and transfer to a small bowl. Mash the egg yolks with a fork until they are smooth. Add the mayo, Dijon and combine until smooth. Stir in chopped shallots, capers and parsley. Season with salt and pepper to taste.
Pipe or spoon egg yolk mixture into the egg whites. Sprinkle tops with smoked paprika and garnish with extra parsley, if desired.
Chef's Notes:
Fresh eggs are much harder to peel when hard boiled. Use eggs that are 5 - 7 days old for an easier peeling experience.