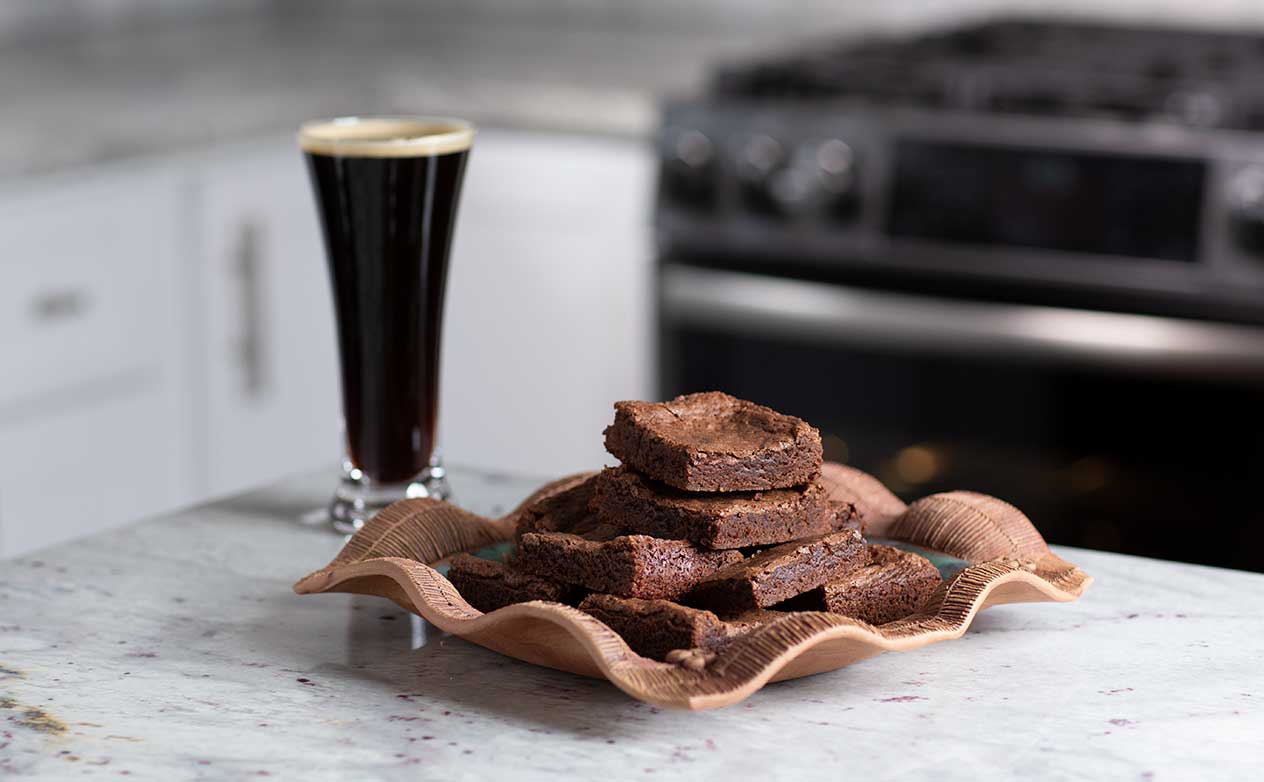 These rich, cake-like brownies are full of chocolate flavor. Bittersweet chocolate combines with malty stout beer for moist and gooey brownies. Try pairing these decadent treats with your favorite dark Irish beer.
8 Servings
Print
Ingredients:
1/2 cup stout
10 ounces bittersweet chocolate chips
1 cup butter
1 teaspoon vanilla
1 cup sugar
1 cup flour
1/2 teaspoon kosher salt
3 eggs
Method:
Preheat oven to 350 degrees. Spray a 2 quart or 9" X 9" baking dish with cooking spray.
Bring stout to a boil. Reduce to simmer and cook for about 10 minutes or until reduced to 1/4 cup. Set aside to cool.
Melt butter in a small saucepan on the stove top.
Microwave chocolate in a glass bowl, stirring every 30 seconds.
Pour melted butter into the melted chocolate bowl and cool slightly.
Mix flour, sugar and salt together.
Add vanilla and stout to the chocolate mixture. Then add the dry ingredients and mix well. Add eggs one at a time, mixing just until combined before adding the next egg.
Pour the mixture into the baking pan. Bake for one hour or until a toothpick comes out clean. Allow to cool in pan overnight to firm up for best cutting (or at least two hours if you can't wait!).
Provided By: Megan R.