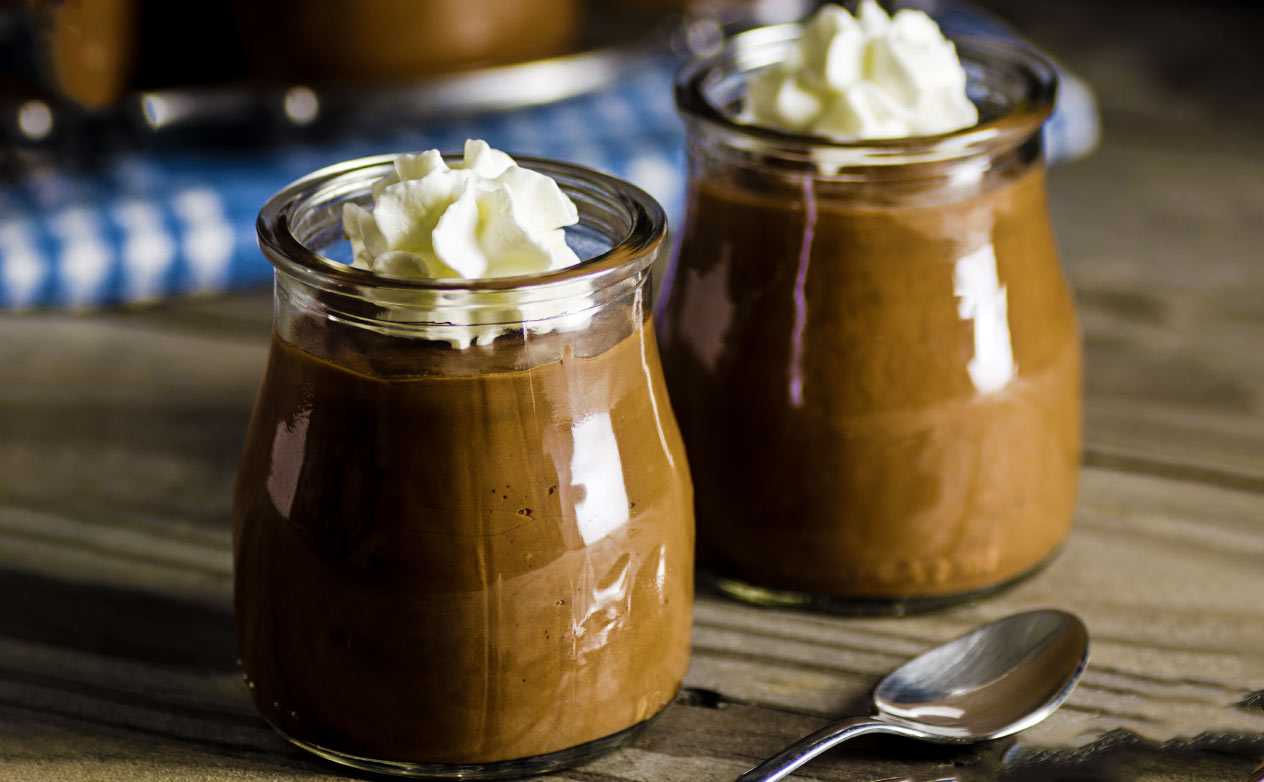 Vegan desserts can be decadent, especially when they include chocolate. This creamy chocolate mousse has a rich chocolate flavor and a delicate, airy texture. It's also a snap to make and so delicious your guest won't even realize it's vegan.
6-8 Servings
Print
Ingredients:
1 package silken tofu (12 ounces)
10 ounces vegan dark chocolate chips (approx. 1 1/3 cups)
1/2 cup vanilla almond milk
1 teaspoon vanilla
1-2 tablespoons agave nectar, to taste
2-4 ounces flavored liqueur, optional
Method:
Begin by melting your chocolate. Put the chocolate chips in a microwave-safe bowl. Microwave on high for 30 seconds, then stir vigorously. Repeat until chocolate is just melted. Be careful not to burn the chocolate. Let melted chocolate cool slightly.
Combine the silken tofu, almond milk and vanilla in a food processor. Process the mixture until smooth. Add the melted chocolate and one tablespoon of agave nectar and blend again. Taste and adjust the agave nectar to your desired sweetness. Add your flavored liqueur, if using, and blend until smooth.
Pour the mixture into small bowls or glasses. Cover with plastic wrap and refrigerate for at least one hour before serving. The mousse will keep for several days in the refrigerator.
Chef's Notes:
You can use this mousse as a pie filling. Simply pour into a prepared graham cracker crust and refrigerator for several hours before serving. Chocolate is a great vehicle for other flavors. Try adding orange or coffee liqueur to add an extra kick. For an alcohol-free version, add the grated zest of one orange and orange extract instead of the vanilla.
Provided By: Amanda F.