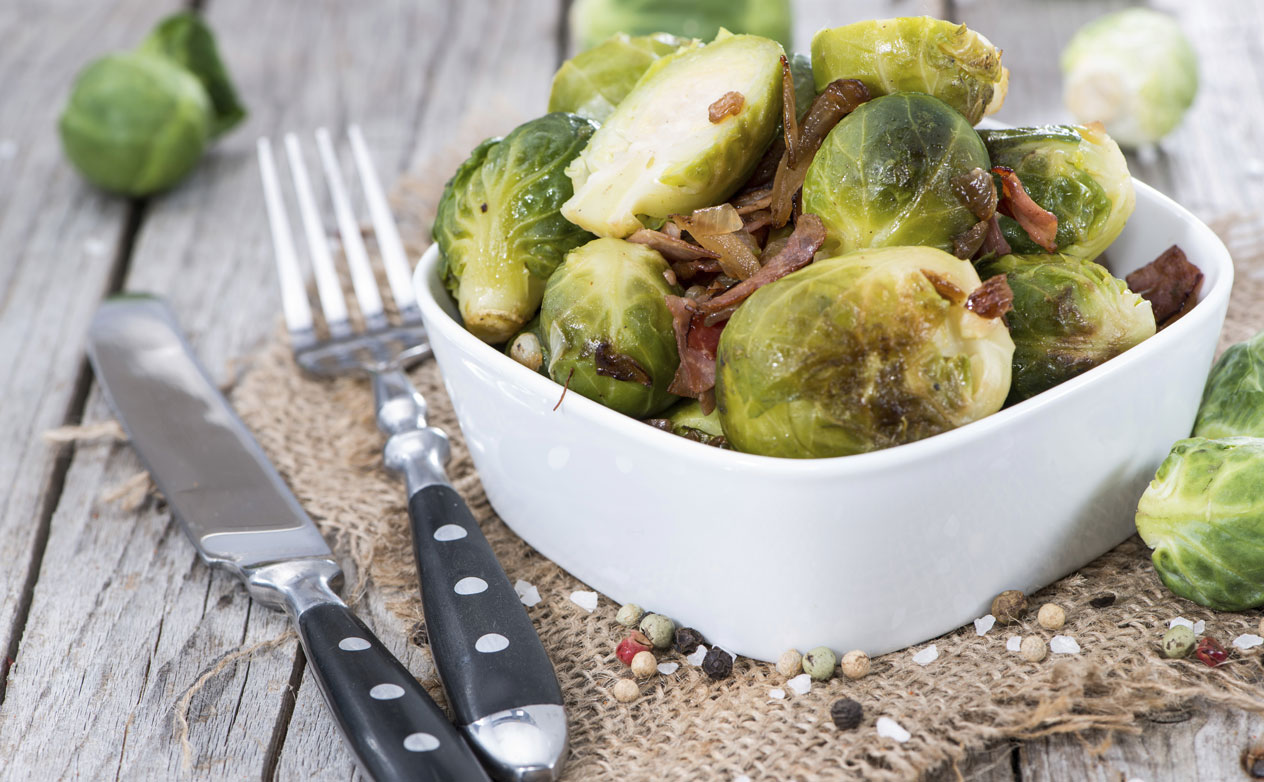 4-6 Servings
Print
Ingredients:
1 1/4 pound Brussels sprouts, trimmed and halved
4 ounces pancetta, diced
2 tablespoons olive oil
3/4 teaspoon sea salt
1/2 teaspoon black pepper
Method:
Preheat oven to 400 degrees.
Place the Brussels sprouts and pancetta on a sheet pan.
Drizzle with olive oil and sprinkle with salt and pepper. Using your hands, make sure the Brussels sprouts are covered with the olive oil and seasonings.
Roast for 35 to 40 minutes, until crisp on the outside and tender on the inside. Shake the pan from time to time to brown the sprouts evenly.
Provided By: Megan R.