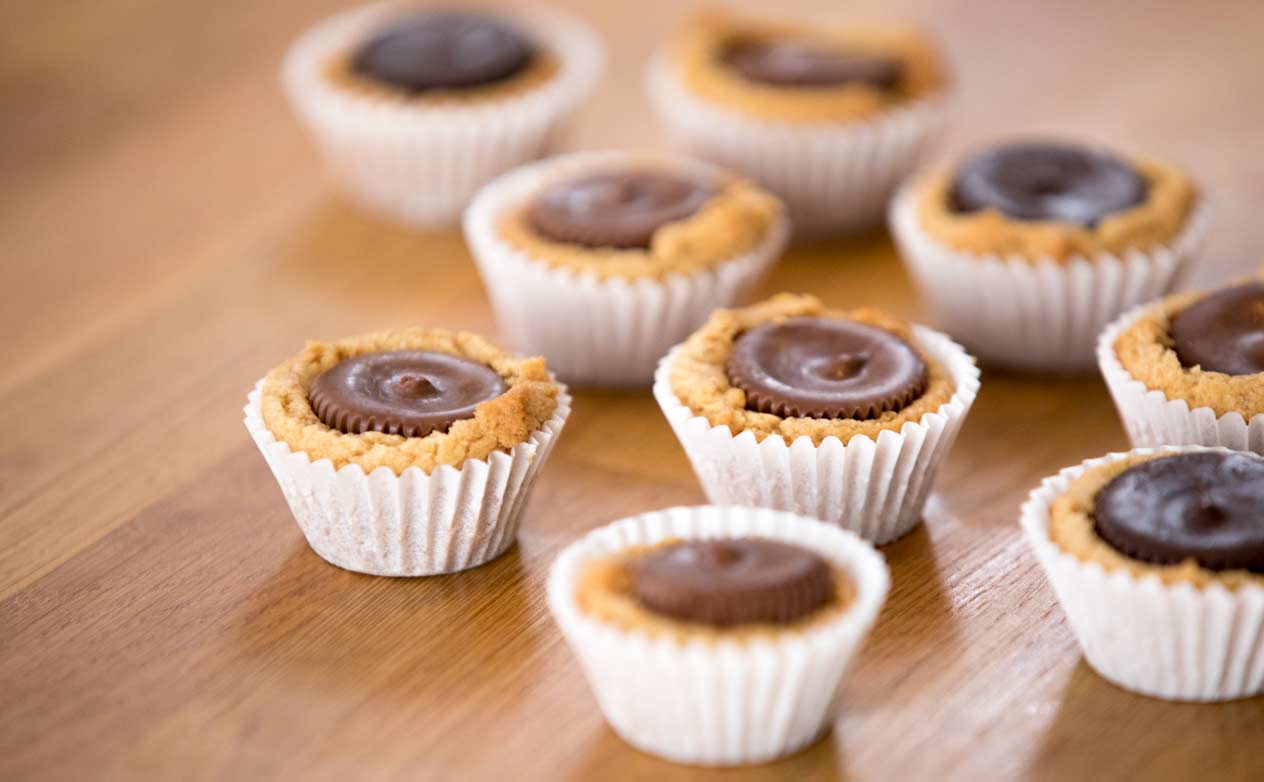 What's better than peanut butter cookies? Peanut butter cookies and chocolate peanut butter cups! These cookies are easy and fun. You can use whatever kind of peanut butter cup candy that you prefer, milk chocolate or dark chocolate, they're both delicious!
36 Cookies
Print
Ingredients:
1/2 cup butter
1/2 cup white sugar
1/2 cup brown sugar
1 cup peanut butter
1 large egg
1/2 teaspoon vanilla
1 1/3 cups flour
3/4 teaspoon baking soda
1/2 teaspoon salt
Method:
Preheat oven to 350 degrees.
Cream butter until light and fluffy.
Combine the brown and white sugars together and gradually beat with the butter.
Add peanut butter, eggs and vanilla. Beat well.
Sift together the flour, soda and salt. Add to peanut butter mixture.
Line mini-muffin tins with paper cups or spray with non-stick cooking spray.
Put approximately 1 tablespoon of dough into each of the mini muffin cups.
Bake 15 minutes at 350.
While the cookies are baking, unwrap the chocolate peanut butter cups so they are ready to go before the cookies come out of the oven.
As soon as the cookies come out of the oven, push an unwrapped peanut butter cup into the center of the cookie. You need to do this while the cookies are still warm. The chocolate peanut butter cup will melt so let them cool completely before serving.
Chef's Notes:
Looking for a shortcut? You can use refrigerated peanut butter cookie dough in place of the homemade peanut butter cookies. We won't tell.
Provided By: Amanda F.