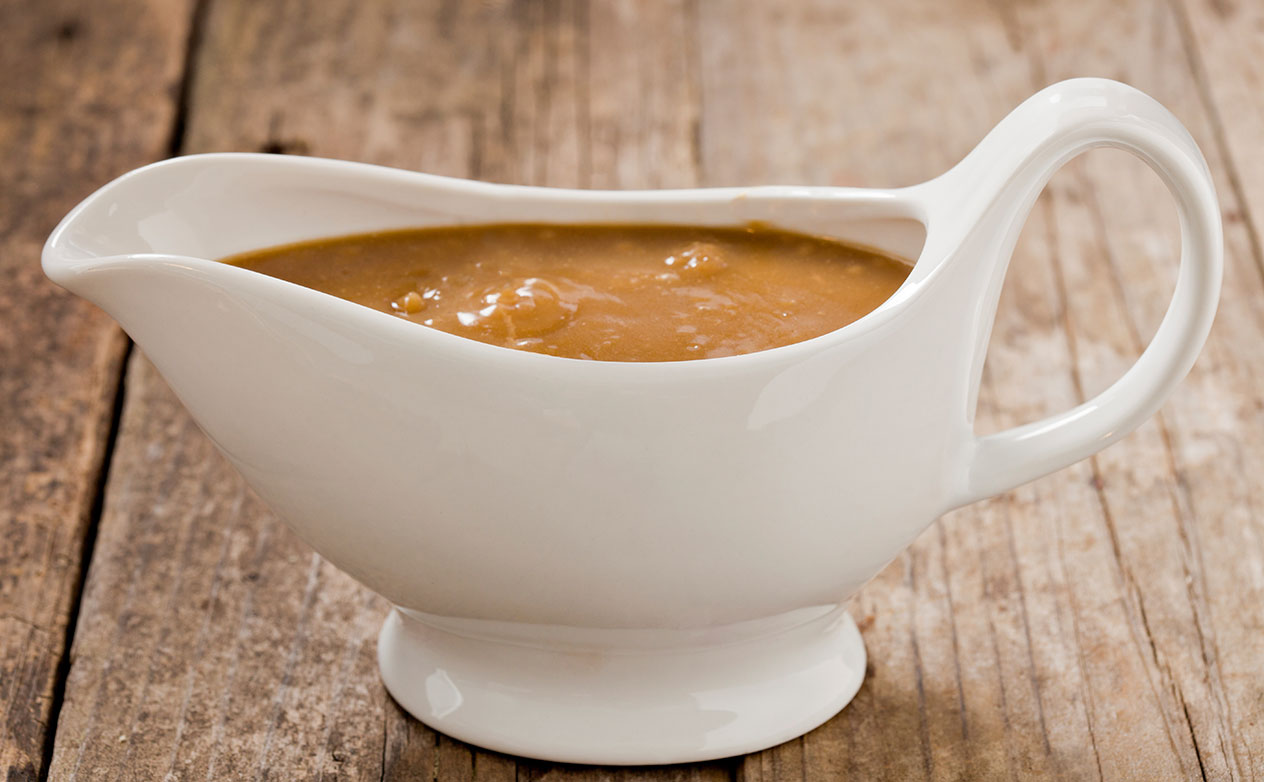 Even the best roasted turkey needs some gravy to go with it. Try this quick and easy recipe for a flavorful gravy that will be perfect on your turkey, mashed potatoes or stuffing!
Print
Ingredients:
1/4 cup butter
1/4 cup all-purpose flour
1 cup pan drippings
3-4 cups broth or water
salt and pepper
Method:
Add one cup of hot chicken broth to the turkey drippings in the roasting pan. Scrape up all the browned bits. Pour into a large glass measuring cup.
Place measuring cup in the freezer for 15-20 minutes (you can do this while your turkey is resting). The fat and drippings will separate and the fat will begin to harden and easier to skim. Skim the fat from the top of the pan drippings.
Melt 1/4 cup either the reserved turkey fat or butter in a saucepan over medium-high heat. Whisk in the flour to form a thin paste. Let this cook for a few minutes until bubbly.
Add the pan drippings and whisk to combine with the roux.
Finish the gravy by whisking in the remaining broth a little at a time, until you get the consistency and flavor you prefer. For a thinner gravy add more broth. For a thicker gravy, cook a few minutes longer. Taste the gravy and add salt, pepper, and any extras (like a splash of wine or chopped fresh herbs) if desired.
Provided By: Amanda F.