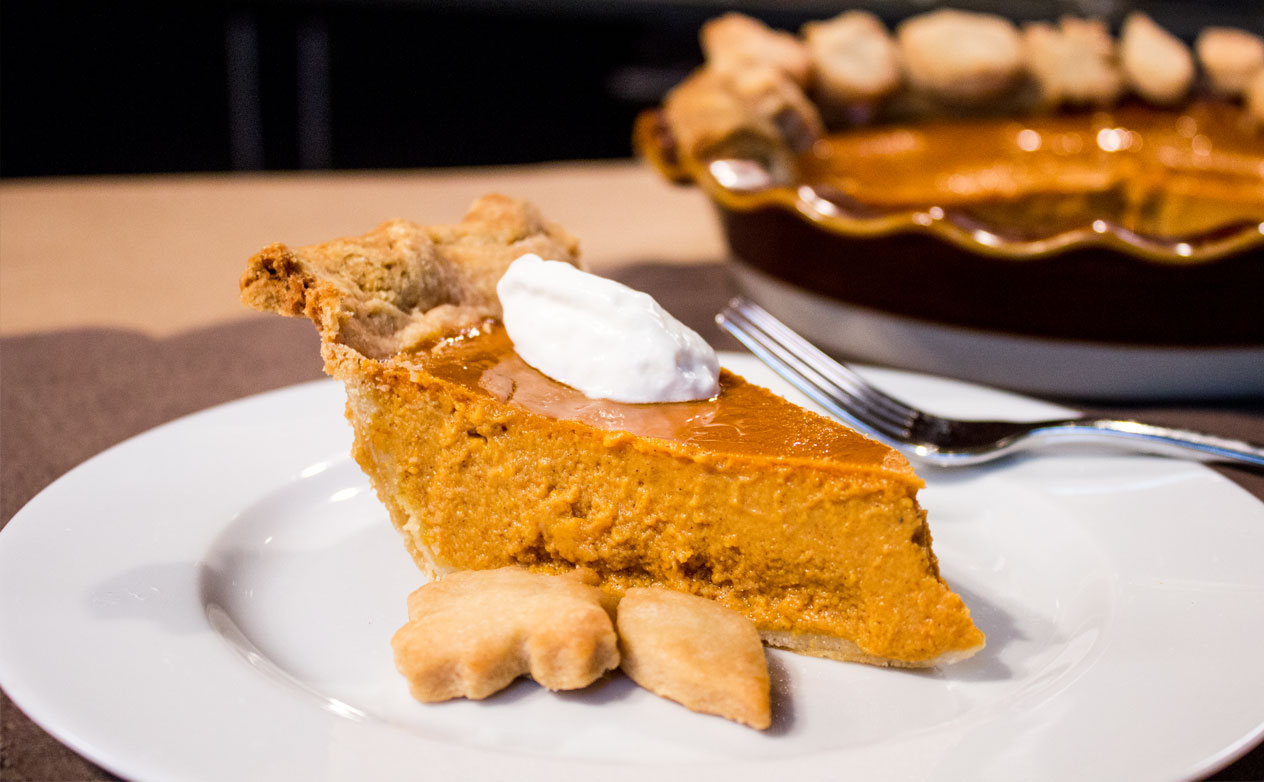 Perfect for your Thanksgiving table or as a treat on a crisp fall day, this pie will surely satisfy. It has a silky texture and a warm spicy flavor. Top with a generous dollop of whipped cream for the perfect bite.
1 9-inch Pie
Print
Ingredients:
1 15 oz. can pumpkin
3/4 cup sugar
1/2 teaspoon salt
1 teaspoon ginger
1 1/2 teaspoon cinnamon
1/2 teaspoon nutmeg (freshly grated, if possible)
3 slightly beaten eggs
1 1/4 cup milk
1 5-oz. can evaporated milk
1 9-inch pie shell, unbaked
Method:
Preheat oven to 450 degrees.
In a large bowl, combine pumpkin, sugar, salt and spices. Mix well with an electric mixer. Add eggs, milk and evaporated milk. Blend until thoroughly combined.
Pour into pie shell. Bake in a 450 degree oven for 10 minutes, then reduce heat to 325 degrees and bake for 45 minutes or until center is set.
Let pie cool for several hours before serving.
Serve with whipped cream if desired.
Chef's Notes:
If you have too much filling for your pie shell, you can bake the extra in a buttered ramekin.
It makes a delicious treat for the cook!
Want this to be the best pie ever? Try our special piecrust recipe, Myrtle's Never-Fail Pie Dough.
Provided By: Amanda F.