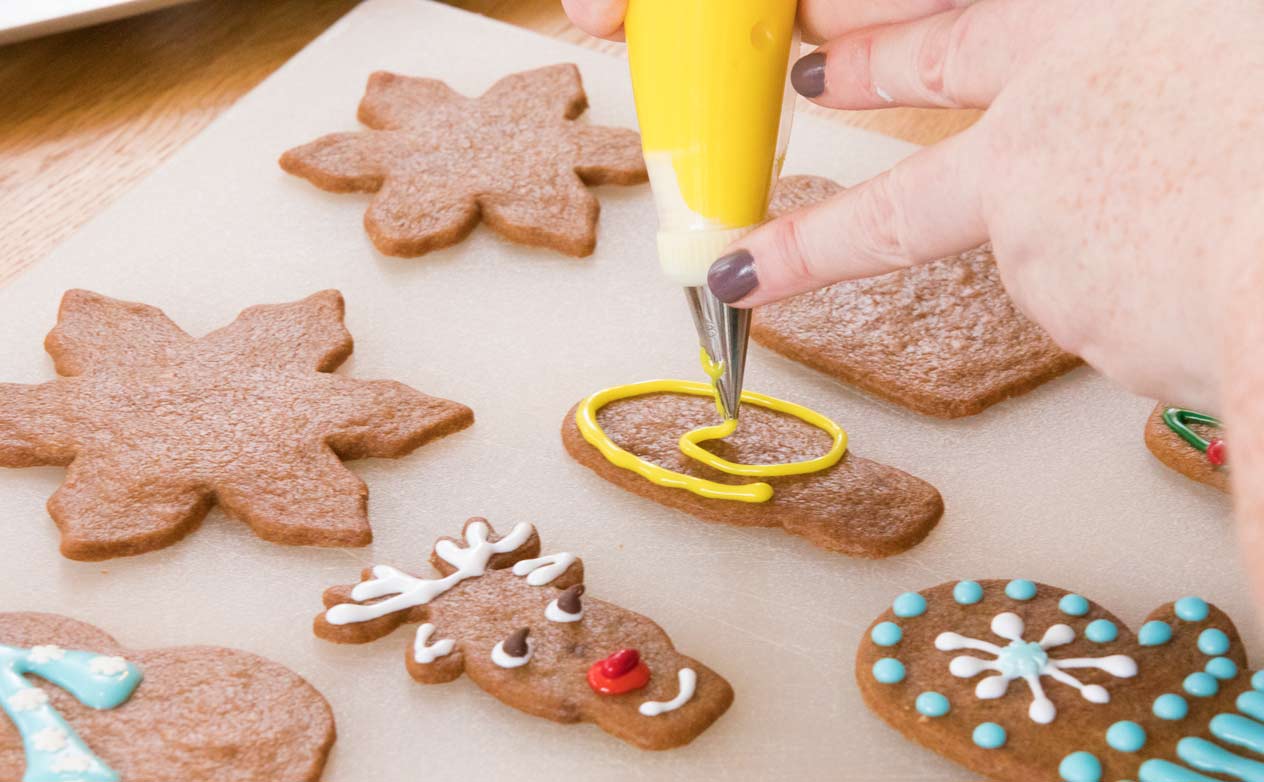 These cutout cookies are buttery and crisp with hints of caramel from the dark brown sugar. They are perfect for any occasion where you want a sweet and beautiful treat.
4-5 Dozen
Print
Ingredients:
1 cup unsalted butter, softened
1 1/2 cups firmly packed dark brown sugar
1 large egg
1 teaspoon vanilla
3 1/3 cups flour
1 teaspoon baking soda
1/2 teaspoon salt
Glaze
4 cups powdered sugar
4-6 tablespoons water
3 tablespoons light corn syrup
Gel food coloring (optional)
Method:
In a large bowl, beat butter at medium speed with an electric mixer until creamy. Gradually add brown sugar, beating well. Once sugar is fully incorporated, add egg and vanilla, beating well.
In a separate bowl, combine flour, soda, and salt. Add to butter mixture beating until just blended. Dough will be crumbly. Use hands to shape dough into a ball
Scoop about 1/4 of the dough and lay it down between sheets of plastic wrap. Roll until it is approximately 1/4 of an inch thick. Cut out with cookie cutters and place cookies on parchment paper lined baking sheets.
Bake at 350 for 10-12 minutes. Cool on cookie sheets for 1 minute then move to wire rack to cool completely.
To make the glaze, sift powdered sugar into a medium sized bowl. Whisk in half the water and the corn syrup. Continue to add water a few tablespoons at a time. Add enough water to make a thick paste which is spreadable, but not too runny. If glaze becomes too runny, add more powdered sugar to thicken it. You can tint the glaze with gel food colors or use it as is. Pipe decorations on cookies and garnish with colorful candies. Candy coated sunflower seeds make tasty and colorful decorations.
Provided By: Amanda F.