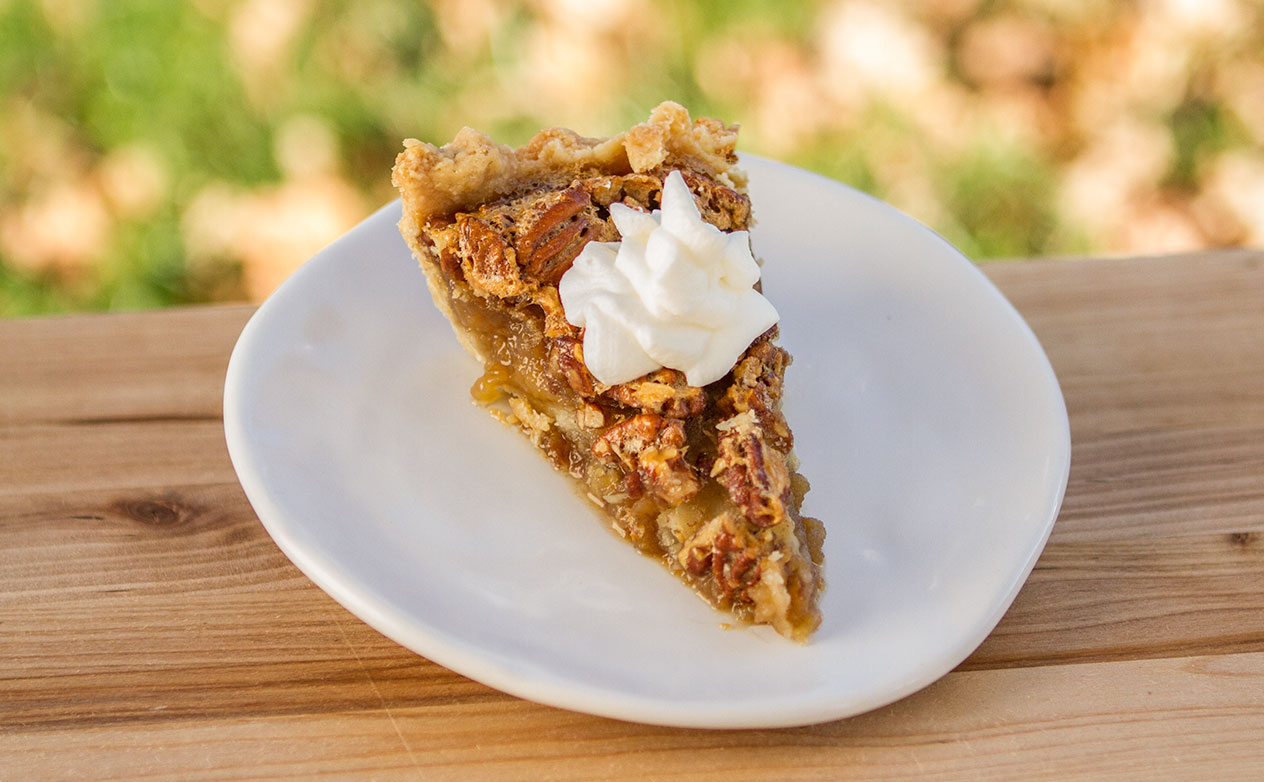 This simple and decadent pecan pie recipe is perfect for Thanksgiving, Christmas or any holiday gathering.
1 9-inch Pie
Print
Ingredients:
3 eggs
2 tablespoons flour
1/2 cup white sugar
3/4 cup light corn syrup
3/4 cup dark corn syrup
1/4 teaspoon vanilla
2 tablespoons melted butter
1/8 teaspoon salt
1 generous cup chopped pecans
Method:
Preheat oven to 425 degrees.
In a medium-sized bowl, beat three eggs (by hand or with a mixer) until well combined. Add flour and mix well. Add white sugar and corn syrups; mix well. Add vanilla, melted butter and salt. With a spoon, stir in pecans.
Pour mixture into a prepared 9-inch pie shell. A rubber spatula works best to ensure you get all the filling from the bowl. Bake at 425 degrees for 10 minutes, then reduce temperature to 325 degrees and bake for an additional 40 to 45 minutes. The pie is done when the center is just set and it is golden brown.
Cool pie completely before serving.
Provided By: Amanda F.