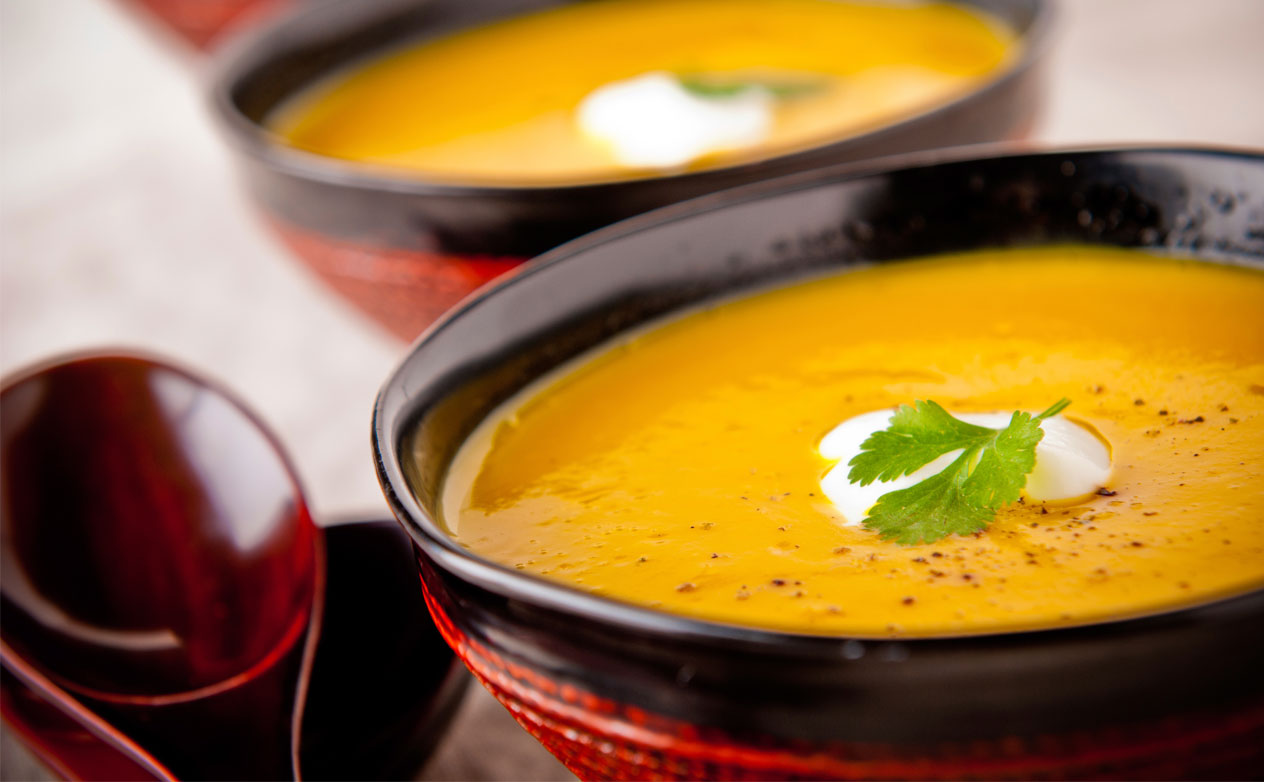 This butternut squash soup is creamy and delicious, without being too heavy. It's easy to prepare, and the flavor of the butternut squash contrasts nicely with the dill and curry powder.
4-6 Servings
Print
Ingredients:
1 onion, diced
4 tablespoons butter
2 butternut squash (2 lb. each), seeded and cooked
4 cups chicken broth
2 - 4 oz goat, cream or other soft cheese
1 teaspoon dried dill
1 teaspoon curry powder
1/4 teaspoon cayenne pepper (or more if you like it spicy)
3/4 cup half and half
salt and cracked black pepper to taste
Method:
To cook the butternut squash, cut each squash in half length-wise and remove the seeds.
Place on a dish and cover with plastic wrap.
Microwave until the squash is soft, about 6 - 8 minutes per squash.
Allow to cool, then scoop out the pulp for use in the soup.
In a soup pot, saute onions in butter for about 5 minutes at medium-high heat.
Add all other ingredients and stir. Let simmer on low for about 15 minutes, stirring occasionally to incorporate the melting cheese.
Blend until smooth using an immersion blender, or in batches with a blender or food processor.