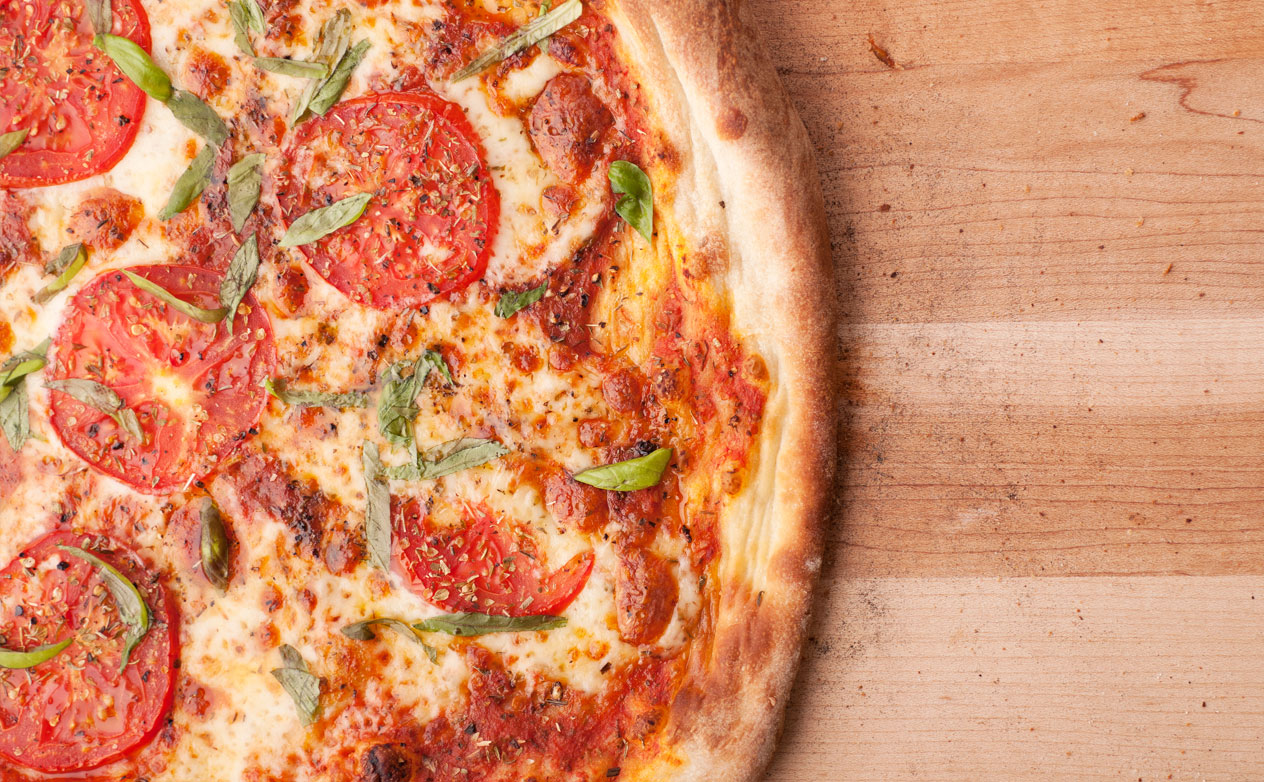 8 Slices
12 Minutes
Print
Ingredients:
4 oz shredded mozzarella cheese
3 plum tomatoes
1 lb pizza dough (thawed if frozen)
dusting all purpose flour
3 tablespoons basil, cut into strips
1 tablespoon extra virgin olive oil
2 cloves garlic, fresh minced
Method:
Preheat oven to 500 degrees F.
Cut tomatoes crosswise into 1/8 inch thick slices. On a floured surface, pat out and stretch dough evenly into a 12 inch round, keeping hands flat.
Do not handle dough more than necessary. If dough is sticky, lightly dust with flour.
Spread olive oil, minced garlic and basil chiffonade over dough leaving a 1 inch border and sprinkle with cheese. Arrange tomato slices over cheese and season with salt and pepper.
Bake pizza until dough is crisp and brown, about 10-12 minutes, and transfer to a cutting board.