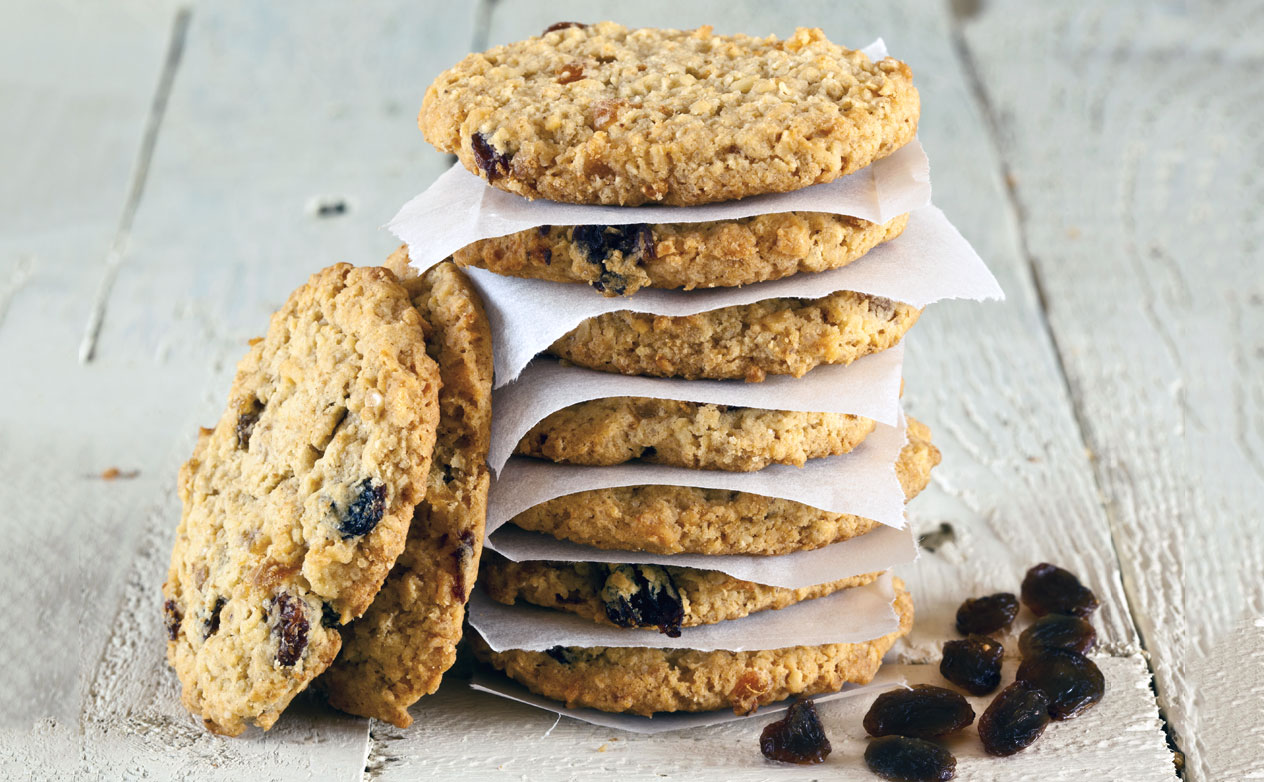 4 Dozen Cookies
Print
Ingredients:
3 cups uncooked oatmeal
3/4 cup butter
1 cup granulated sugar
2 eggs
1 cup all purpose flour
2 teaspoons baking powder
1 teaspoon ground cinnamon
1/4 teaspoon salt
1 teaspoon vanilla
1/3 cup milk
1 cup dried cranberries, seedless raisins, chopped dried apricots, coconut or chocolate chips (optional)
Method:
Preheat oven to 350 degrees F.
Cream butter and sugar together with an electric mixer on medium speed. Add eggs, one at a time, beating well after each addition.
Sift together flour, baking powder, cinnamon and salt. Add to creamed mixture alternately with milk. Mix in oatmeal. Stir in dried fruit, coconut or chocolate chips, if desired.
Drop by teaspoonfuls onto greased cookie sheet. Bake for 12 to 15 minutes.