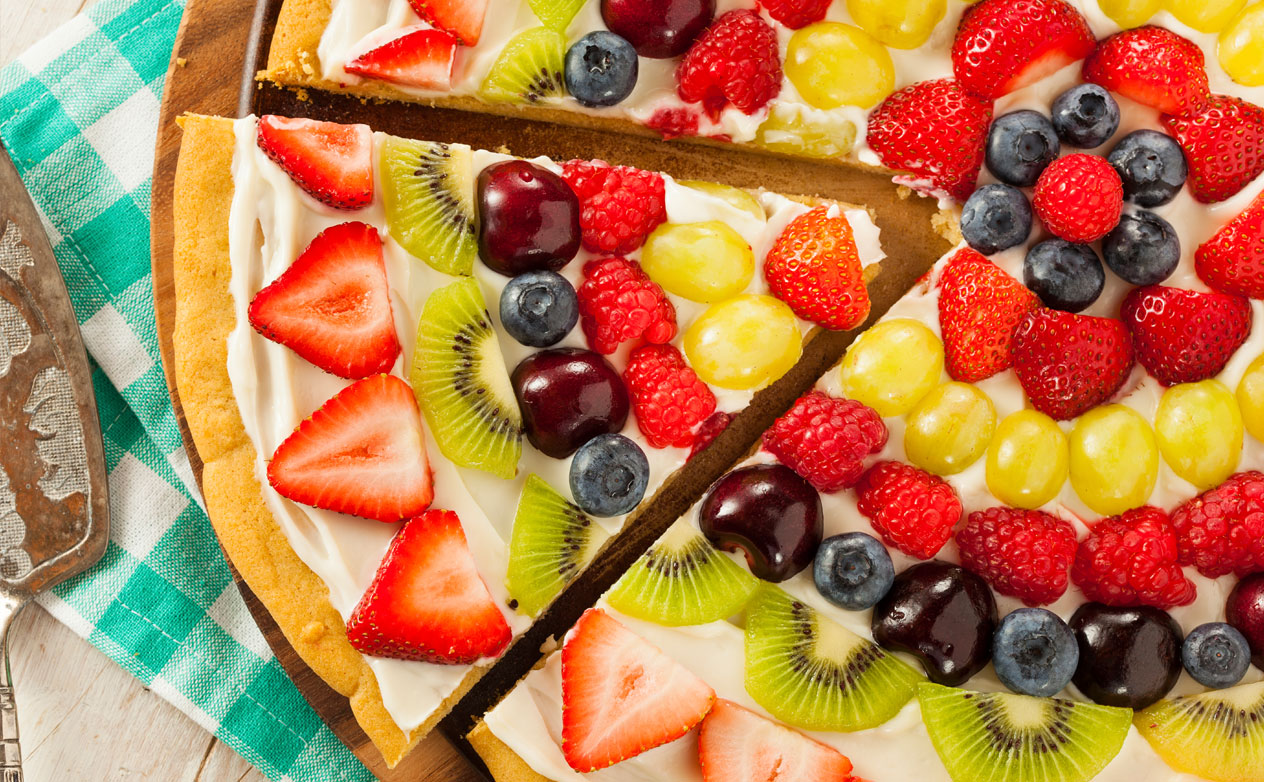 This simple fruit pizza is beautiful and delicious! A soft sugar cookie crust with a cream cheese frosting and topped with sliced fruit.
8 Servings
Print
Ingredients:
1 (18 ounce) roll of slice and bake sugar cookies
1 (8 ounce) package cream cheese, softened
1 cup sugar
Variety of fresh fruit slices such as pineapple, strawberries, grapes, kiwis, bananas, peaches, apples, etc.
Method:
Preheat oven according to package directions on cookie dough.
Press dough onto a pizza pan and bake. Cool.
Mix the cream cheese and sugar together for about a minute with an electric mixer. Spread onto cooled cookie dough.
Top with fruit in a colorful pattern.
Serve in slices or squares.