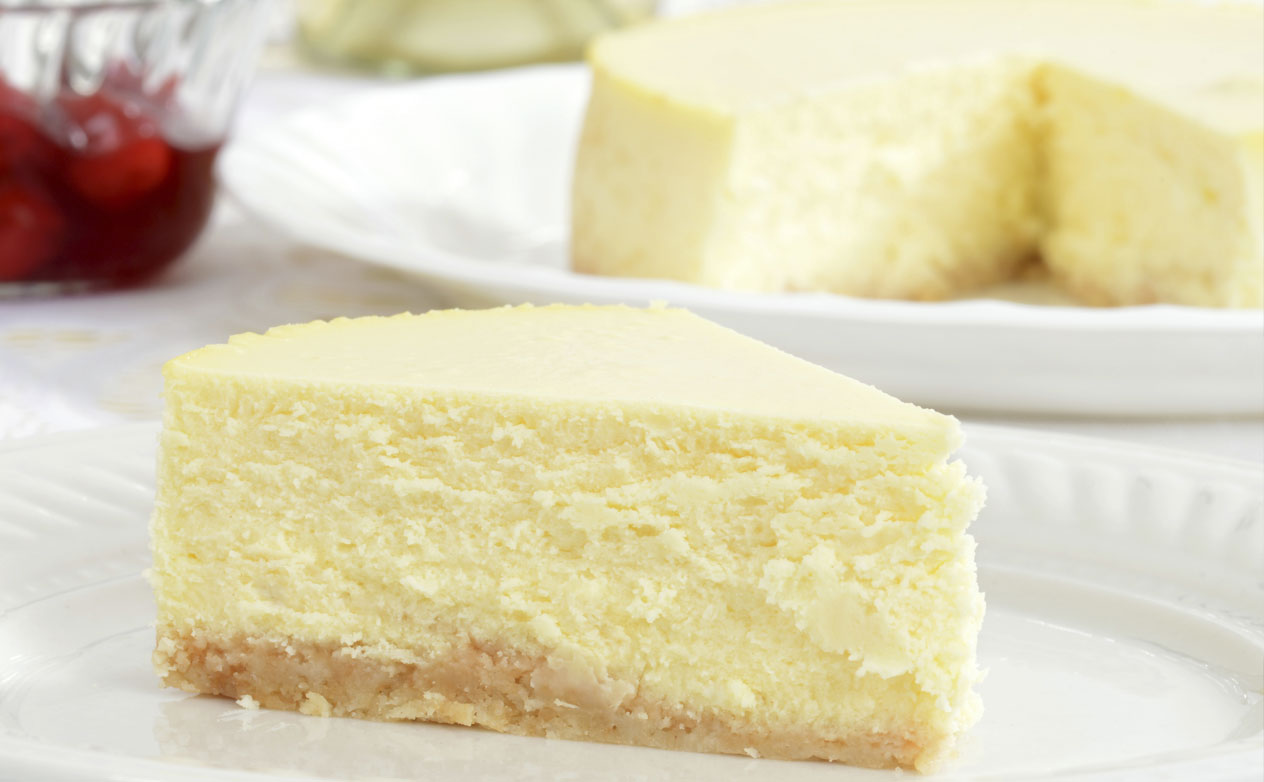 8 Servings
Print
Ingredients:
1-1/2 cups graham cracker crumbs
1/4 cup melted butter
1/4 cup granulated sugar
1/4 teaspoon cinnamon
2 (8 ounce) packages cream cheese, softened
1/2 cup granulated sugar
2 tablespoons flour
1/4 teaspoon salt
1-1/2 teaspoon vanilla
4 eggs, separated
1 cup half and half
Method:
Mix graham cracker crumbs, melted butter, 1/4 cup sugar and cinnamon and press in a 9-inch well-buttered spring from pan.
Beat the cream cheese at medium speed for about 30 seconds, and then add flour, 1/2 cup sugar, egg yolks, salt and vanilla.
Stir in half and half. Beat egg whites in another bowl until light and fluffy. Fold into cream cheese mixture.
Pour into crust and place in oven for 1 hour at 325 degrees F. Turn off oven and let cake stand in oven for another 30 minutes with door ajar.
Serve with fresh blueberries, peaches and strawberries on top.