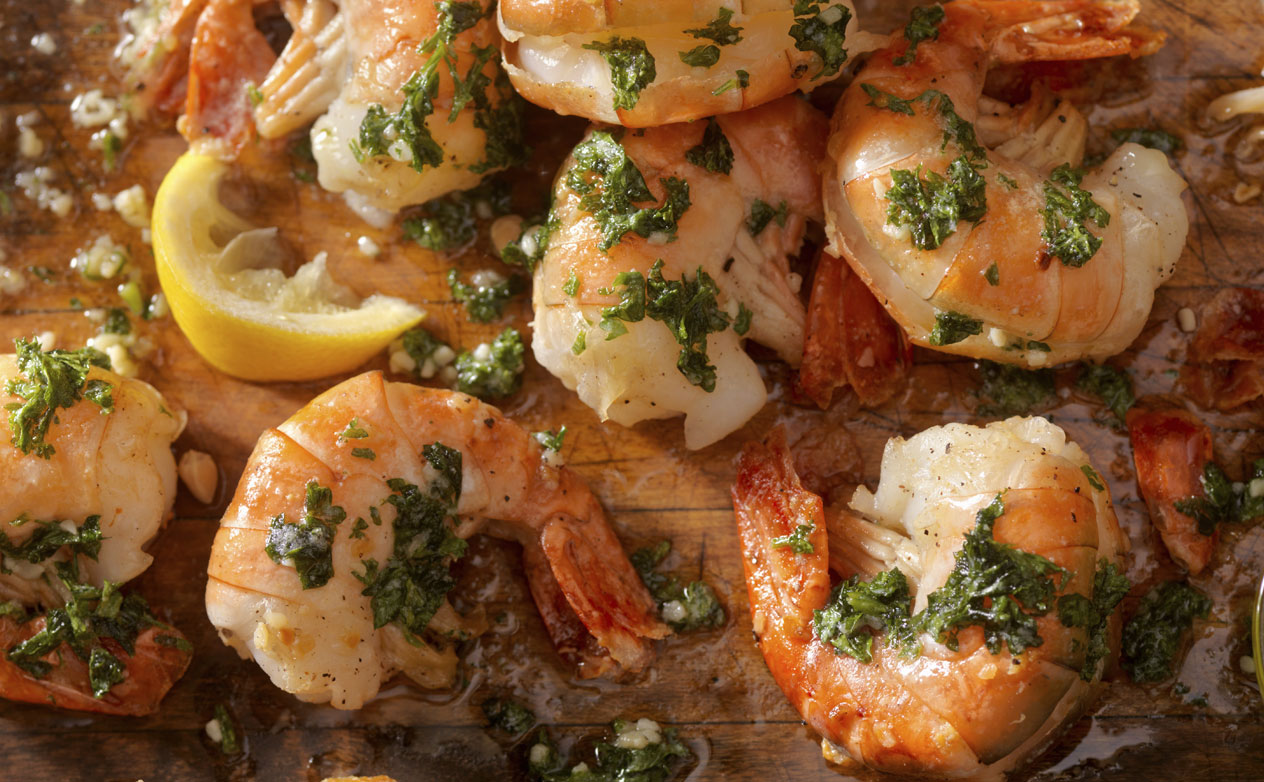 4-6 Servings
6 Minutes
Print
Ingredients:
1 pound large shrimp, peeled and deveined
1/2 cup olive oil
4 cloves garlic, minced
1/4 cup lemon juice
1 tablespoon snipped fresh parsley
Fresh spinach leaves
Grated Parmesan cheese
Method:
Combine olive oil, garlic, lemon juice and parsley in a large zippered bag or container with a cover.
Place shrimp in the mixture and let marinate in refrigerator for 30 minutes to 1 hour.
Thread shrimp onto skewers and discard marinade.
Grill over medium heat for about 6 minutes until pink and opaque.
Serve over spinach leaves and sprinkle with Parmesan cheese.