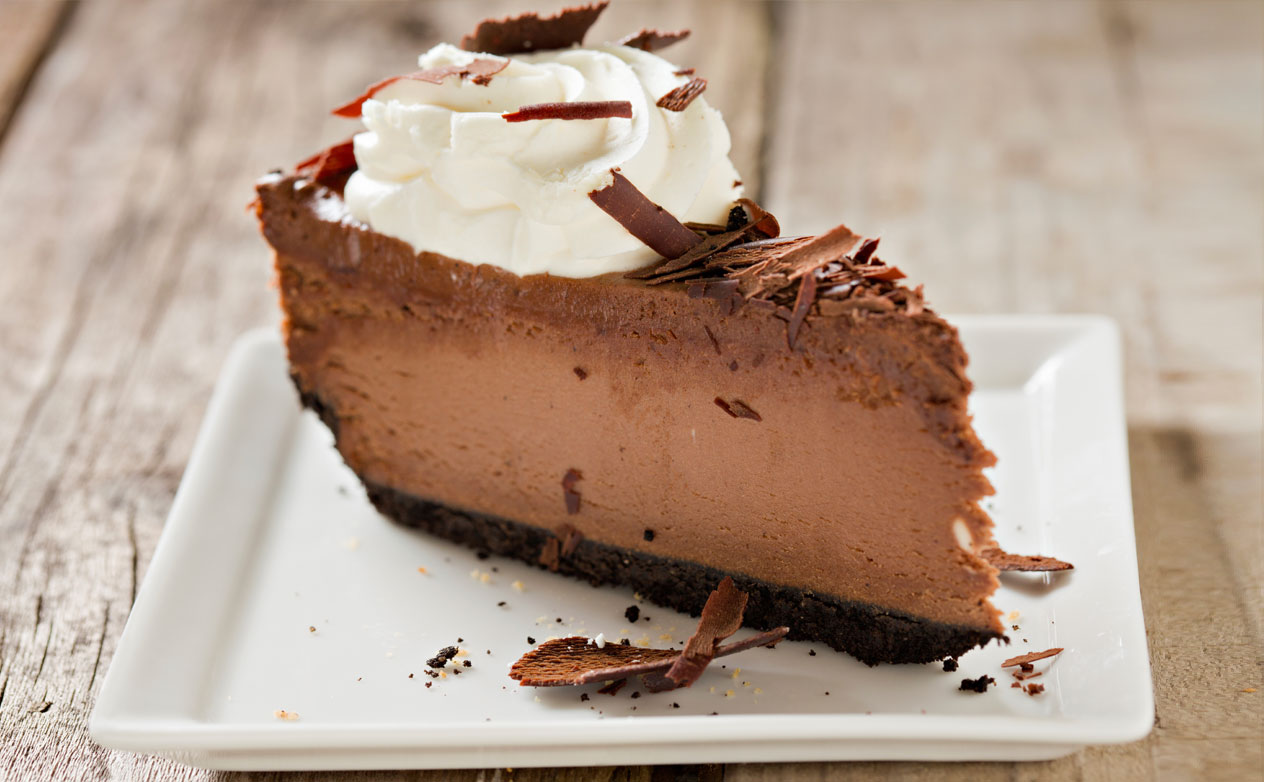 8-10 Servings
1 Hour & 30 Minutes
Print
Ingredients:
1-1/4 cups chocolate wafer crumbs
1/4 cup butter, melted
8 (1 ounce) squares semi-sweet chocolate, coarsely chopped
3 (8 ounce) packages cream cheese, softened
1 cup granulated sugar
3 eggs
2 tablespoons coffee-flavored liqueur
1-teaspoon vanilla extract
1-1/2 cups sour cream
Method:
In a small mixing bowl, combine chocolate wafer crumbs and butter. Stir well and press into the bottom and 1-inch up the sides of a 9-inch spring form pan. Chill.
Preheat oven to 350 degrees F.
In a 4-cup glass measure, place chocolate squares. Microwave on high for 2 to 3 minutes until melted.
In a medium mixing bowl, beat together cream cheese and sugar with an electric mixer until light and fluffy. Beat in eggs, melted chocolate, coffee-flavored liqueur and vanilla until mixture is smooth. Fold in sour cream and pour mixture into prepared crust.
Bake for 1 hour to 1 hour and 15 minutes until center is nearly set. Turn off oven and let cheesecake stand in oven for 30 minutes with door ajar. Remove and cool on a wire rack.
Cover and chill at least 8 hours. Garnish with chocolate leaves, if desired.
To make chocolate leaves: Microwave 1/2 cup semisweet chocolate chips at high power for 30 seconds to 1 minute until melted. Brush chocolate onto individual leaves. Chill until set and carefully peel leaves away and arrange on cheesecake.