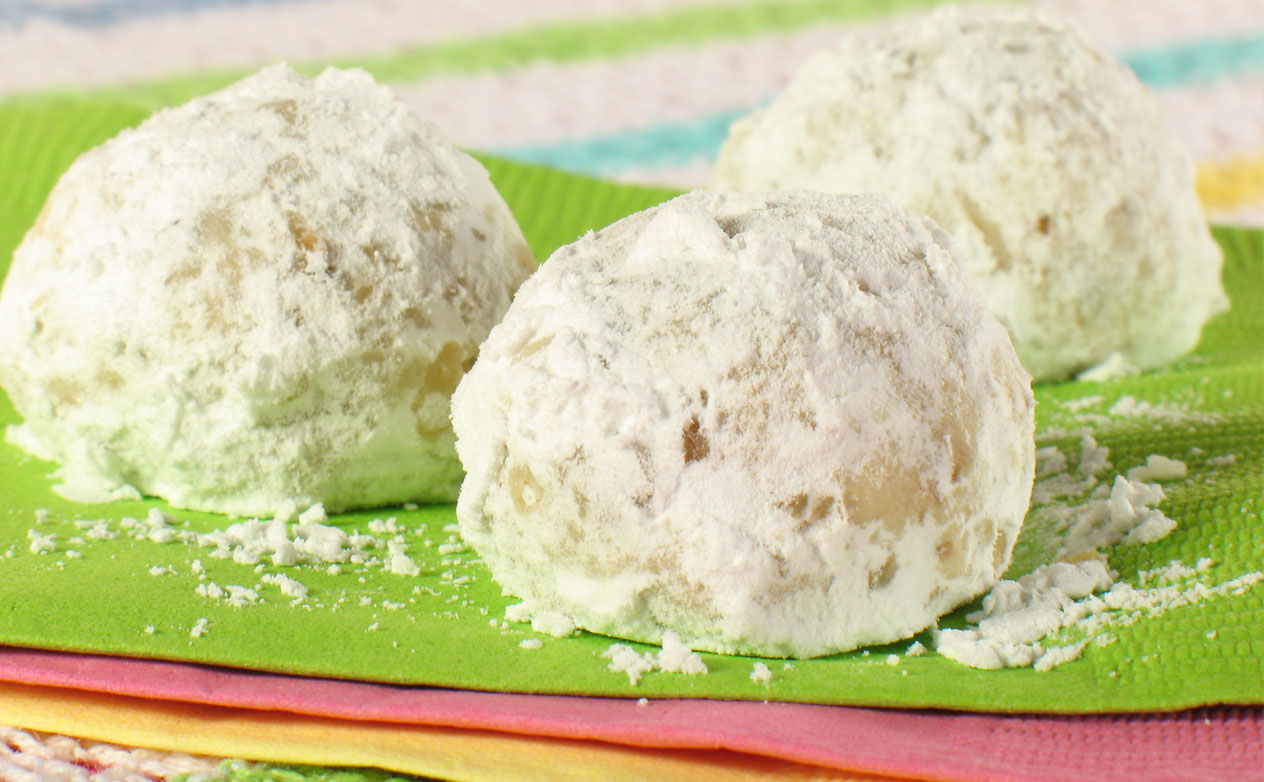 2 Dozen
Print
Ingredients:
1 cup butter
4 tablespoons confectioner's sugar
2 teaspoon vanilla extract
1 tablespoon cold water
2 cups all purpose flour
1 cup pecans, chopped
powdered sugar
Method:
Preheat oven to 325 degrees F.
Cream butter and sugar together. Add vanilla and cold water; mixing thoroughly.
Stir in flour. Add pecans & stir together. Form into balls. Place on an ungreased cookie sheet.
Bake 20 to 30 minutes or until brown.
Roll in powdered sugar while hot and again when cool.