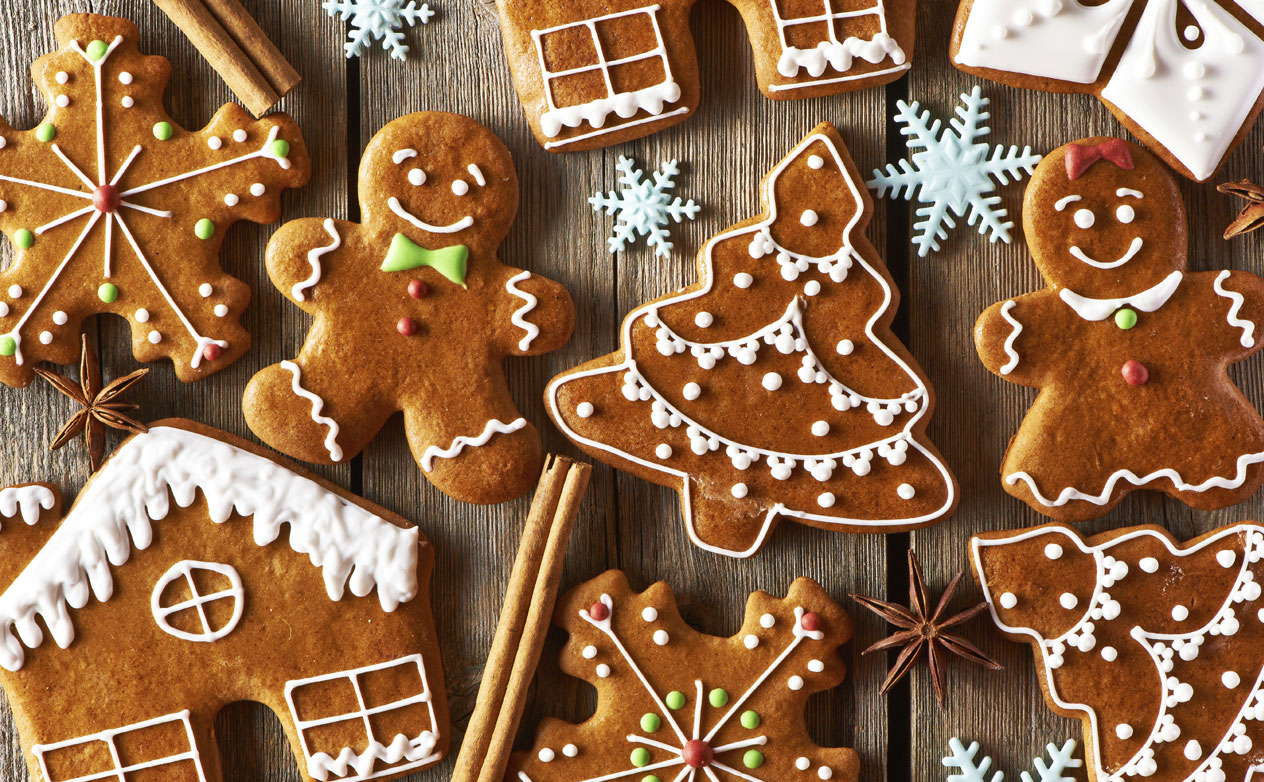 2-3 Dozen Cookies
Print
Ingredients:
1/2 cup (1 stick) unsalted butter
1/2 cup brown sugar, packed
1/2 cup molasses
1 egg
3 1/2 cups all-purpose flour
1 teaspoon baking powder
1/2 teaspoon baking soda
1/2 teaspoon salt
1 teaspoon ground cinnamon
1/2 teaspoon ground ginger
1/4 teaspoon ground nutmeg
1/4 teaspoon ground cloves
1/2 cup buttermilk
Raisins, icing, candies
Method:
Cream together butter and brown sugar. Beat in molasses and egg, mixing well.
Combine flour, baking powder, baking soda, salt, cinnamon, ginger, nutmeg and cloves by sifting together in a large bowl. Alternately add flour mixture in thirds with buttermilk, mixing well after each addition and ending with last third of flour. Wrap dough in wax paper or foil and chill in refrigerator fro several hours.
When ready to make cookies, preheat oven to 350 degrees F. Dust a board of pastry cloth with flour. Roll our dough in sections until about 1/4 inch thick. Cut desired shapes and place 2 inches apart on a lightly greased cookie sheet. Bake for 8 to 10 minutes until lightly browned. Cool on wire racks.
When completely cool, decorate with desired type of icing first then place candies, raisins or other dried fruits on cookies. Let sit for several hours, then carefully package in covered containers.