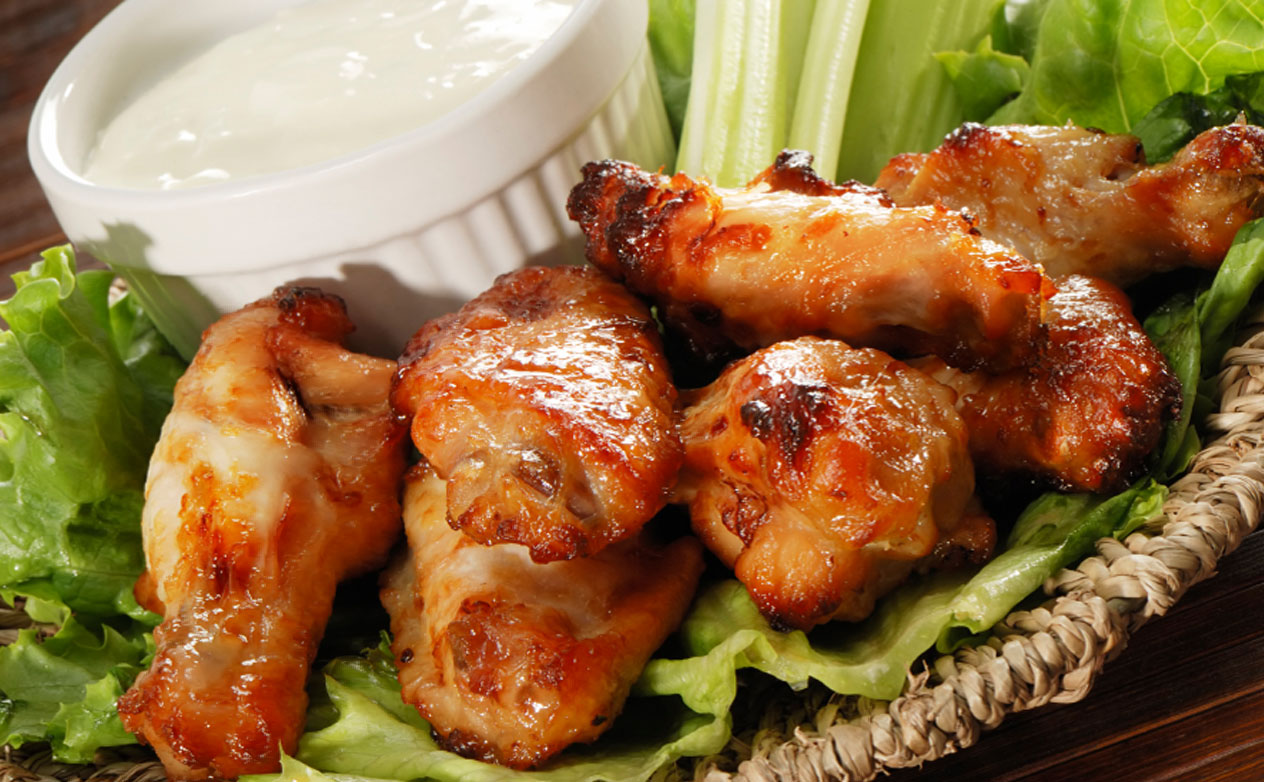 40 Wings
Print
Ingredients:
1/2 cup sour cream
2 tablespoons red onion, finely chopped
1 clove garlic, crushed
1/4 cup fresh parsley, minced
1 cup mayonnaise
1/4 cup blue cheese, crumbled
1 tablespoon lemon juice
1/4 teaspoon seasoned salt
1/4 teaspoon freshly ground black pepper
1/8 teaspoon cayenne pepper
1/2 cup butter, melted
1 teaspoon hot sauce
1/4 teaspoon salt
20 chicken wings separated into 2 pieces each
Celery sticks
Method:
For Dip:
In a small mixing bowl combine sour cream, onion, garlic, parsley, mayonnaise, blue cheese, lemon juice, seasoned salt, pepper and cayenne pepper.
Mix well and refrigerate.
For Chicken Wings:
In a small mixing bowl, combine melted butter, hot sauce and salt.
Place wings in a 10-inch x 15-inch x 1-inch jelly roll pan or equivalent size baking dish.
Brush wings with butter mixture.
Bake at 350F for 25 to 30 minutes or until golden brown.
Serve with dip and celery sticks.