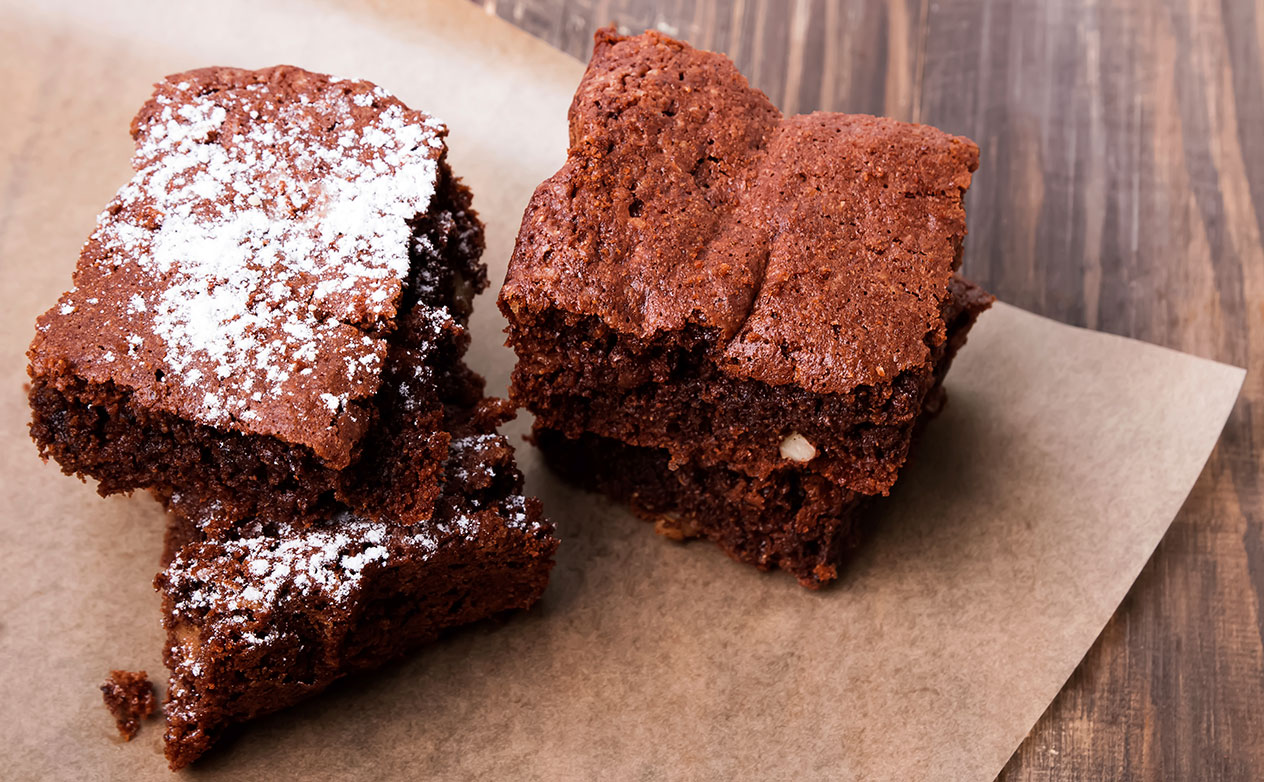 16 Brownies
Print
Ingredients:
7 tablespoons flour
1/2 cup cocoa
1/4 teaspoon salt
2 egg whites
1 egg
3/4 cup sugar
8 tablespoons applesauce
1 1/2 teaspoons vanilla
1 tablespoon walnuts
Method:
Preheat oven to 350 degrees
Mix together flour, cocoa and salt.
Whisk together egg whites, egg, sugar, applesauce and vanilla.
Combine egg mixture and flour mixture.
Stir until blended, but DO NOT overmix.
Pour into greased 8 inch pan and sprinkle with walnuts.
Bake for 25 minutes.