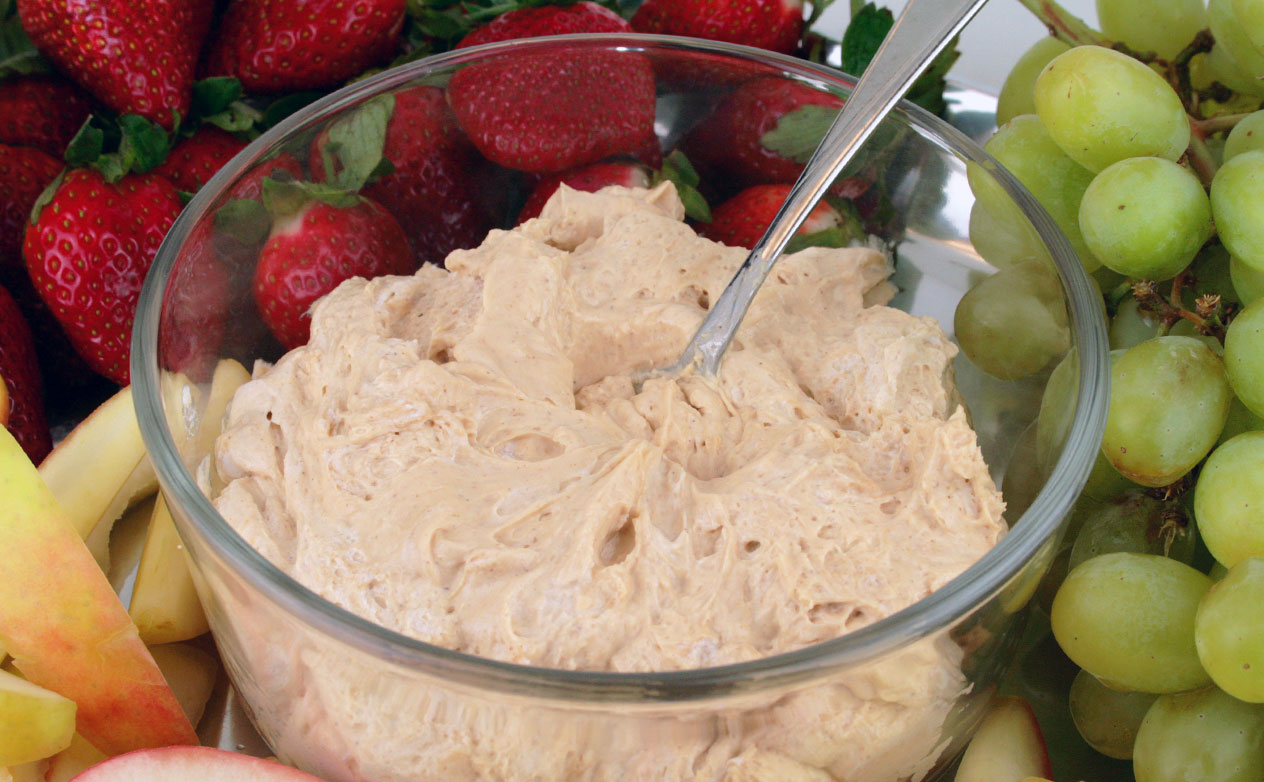 2 Cups of Dip
Print
Ingredients:
1/2 cup peanut butter
1 cup vanilla-flavored yogurt
1/4 teaspoon ground cinnamon
2/3 cup frozen whipped topping, thawed
Fruit for dipping
Method:
Whisk together the peanut butter, yogurt and cinnamon in a medium sized bowl until well blended.
Gently stir in the whipped topping.
Refrigerate for several hours.
Use apple or pear slices, strawberries, grapes or other fruit for dipping.