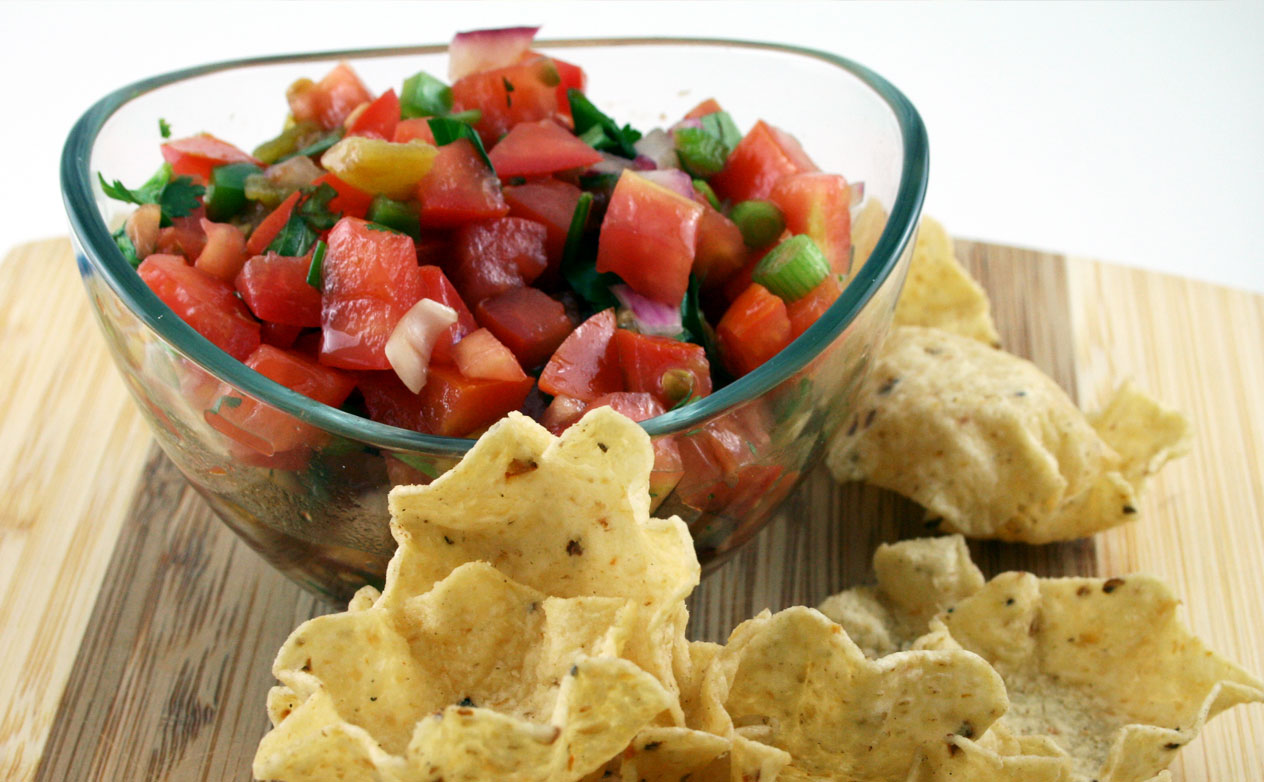 4 Cups
Print
Ingredients:
6 large ripe tomatoes, chopped finely
1/2 cup red onion, diced
1 green onion, chopped
1 jalapeno pepper, seeded and chopped
2 cans chopped green chilies
1/2 cup fresh cilantro
1/4 cup Balsamic vinegar
2 teaspoons olive oil
1/4 cup lime juice
Method:
Combine first six ingredients in a medium-sized bowl.
In a separate bowl, whisk together vinegar, oil and limejuice.
Pour over vegetable mixture and toss to combine.