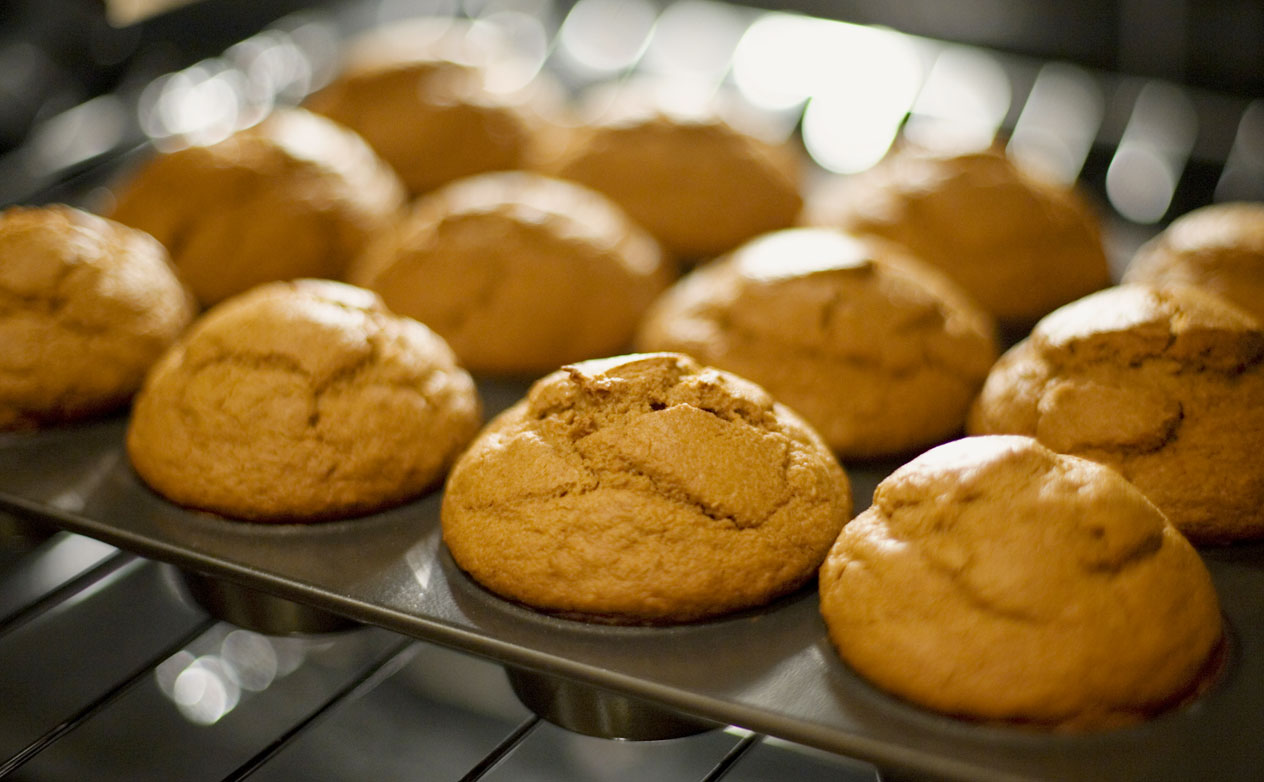 1 Dozen Muffins
Print
Ingredients:
1 cup brown sugar
1/2 cup sugar
1/2 cup butter, softened
1 egg, beaten
3/4 cup canned pumpkin
1/4 cup walnuts or pecans, chopped
2 cups all-purpose flour
1/4 teaspoon baking soda
1 teaspoon cinnamon
1 tablespoon baking powder
3/4 teaspoon salt
1/2 cup milk
Method:
Preheat oven to 375 degrees F.
Grease or spray a standard sized muffin pan with non-stick cooking spray.
Cream butter and sugars with a mixer on medium speed until fluffy. Beat in egg. Add pumpkin and nuts.
Mix dry ingredients together well and add to pumpkin mixture in thirds, alternating with milk. Blend just enough to mix ingredients.
Spoon into prepared muffin pan and bake for 20 minutes.