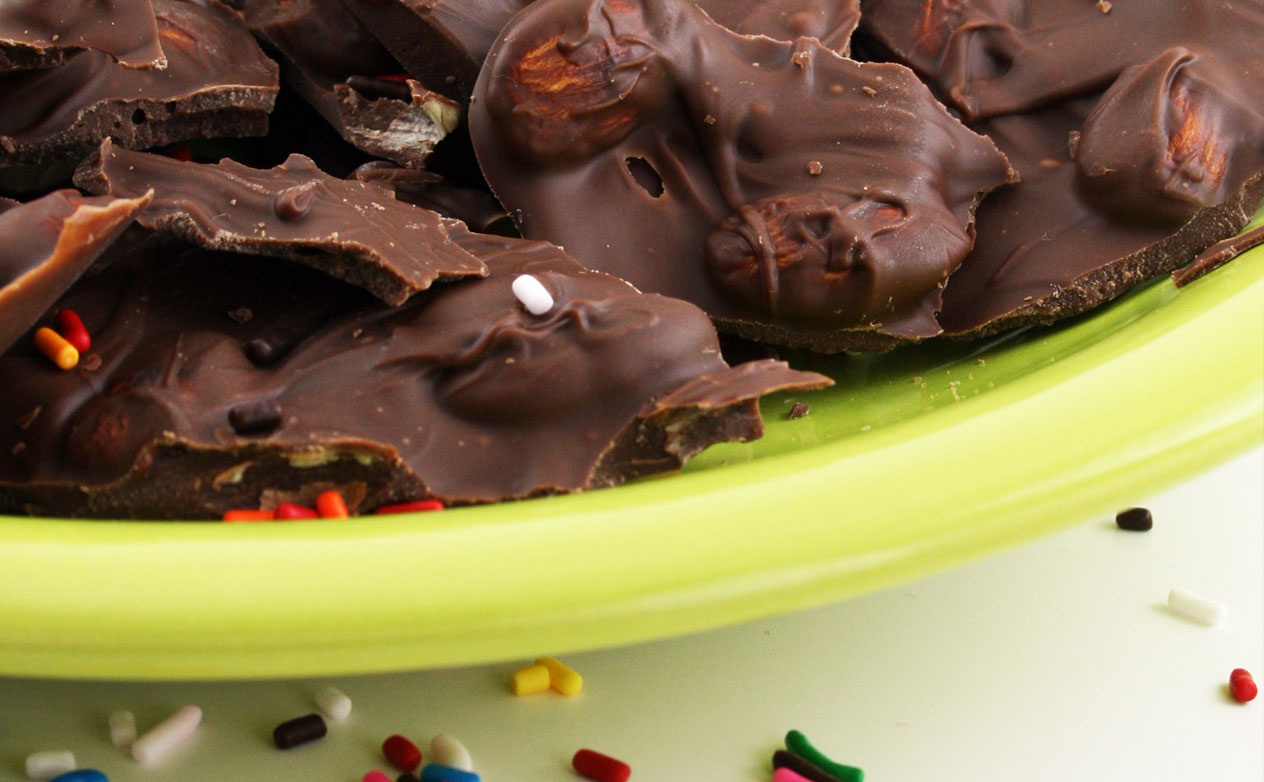 1 Pound
Print
Ingredients:
1 package (12 ounces) semi-sweet or milk chocolate, broken or in squares
1 cup whole toasted almonds or coarsely chopped Brazil nuts
Method:
Place chocolate In a 1-quart casserole and cover. Microwave at medium or low 4 to 6 minutes. Stir well.
Stir nuts into chocolate.
Place a piece of wax paper on a cookie sheet. Spread chocolate mixture in a thin layer over wax paper.
Refrigerate until firm, about 1 hour.
Break into pieces. Makes about 1 pound.
Variations
Use 16-ounces white chocolate and melt in a 1-1/2 casserole, per above directions. Best with whole almonds.
Any number of variations of chocolate and other ingredients are good: cashews and semi-sweet chocolate, raisins and milk chocolate, even other dried fruits such as apricots and white chocolate. Candied cherries or broken peppermint pieces with white or milk chocolate are colorful for holidays. Milk chocolate and peanuts is always popular.